Faculty photography provides varied Hyde Art Gallery exhibit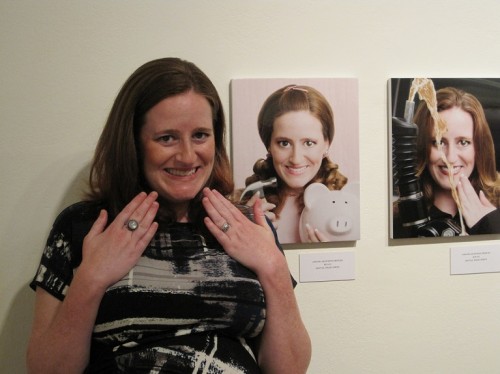 GROSSMONT COLLEGE – The Hyde Art Gallery reopened Nov. 14, unveiling a fresh display of faculty art work dubbed "First Person Plural."
Faculty and students from the Photography Department filed in the following evening for the Grand Opening as observers examined multiple displays.
Upon entering the gallery, you are addressed by the simplicity, yet beautiful array of photographic art lining the walls. Many artists including Patricio Chavez and Amanda Quintenz-Fiedler showed up and smilingly fielded questions about their work. Quintenz-Fiedler explains how her work is about the "faces of modern society", while Chavez's form of art sends a message about criminal activity.
Other artists were on hand sharing their views about how their art was conceived, why they chose a particular shot and angle and what motivates them to work in the photography field.
The artwork being displayed will only be available to view until December 15th. Students are allowed to view the works free of charge. Hours for the exhibit are as follows: Monday and Thursday – 10 a.m. to 6:30 p.m; Tuesday and Wednesday – 10 a.m. to 8 p.m; Friday thru Sunday – Closed.
*
Jeitler is features editor of the GC Summit. He may be contacted at [email protected]