The Lantern Tree
The Grossmont Literary Arts festival ended its last event with a poetry reading of Lantern Tree: Four Books of Poems where local poets and authors of the book, Chris Baron, Heather Eudy, Cali Linfor, and Sabrina Youmans.  The book contains in four different collections of poetry, each written by the authors. Each author read several poems explaining what the poems were about and who they were for at the time the poems were composed.
Under the Broom Tree, a collection written by Chris Baron, explained that some of the poems in his collection were inspired by his travels to Jerusalem. Baron is now a Professor of English and Director of San Diego City College's Writing Center. This book is his first formally published work.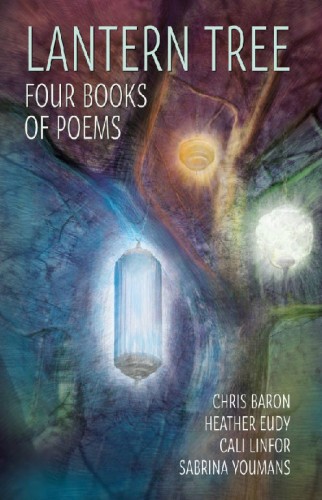 Bills of Landing, the second collection written by Heather Eudy. Eudy who is born and raised in San Diego graduated, she has since found a home as English professor at Southwestern College. Eudy's work has been featured in several anthologies. She came up with her collection while being employed as a driver, delivering cars.
The Book of Ugly Things, which is the third collection of poems written by Cali Linfor. She received her Masters of Fine Arts in poetry from SDSU where she now is a professor in rhetoric, composition and writing. This is her first published collection in which she says that her title and some of her poems came from her fascination with "ugly things."
Pacific Standard Time, by Sabrina Youmans is the last collection of poems. She completed her Master's of Fine Art in Poetry at SDSU and since has continued to teach writing and poetry. She says that her collection is dedicated to those "who tries to make a sense of loss."
Each poet ended the night with an ending poem an autographing their collection and they also answered questions to eager students who were wondering what they could do to become a published author.