Novel Novels
Relax this summer with These Must-Reads.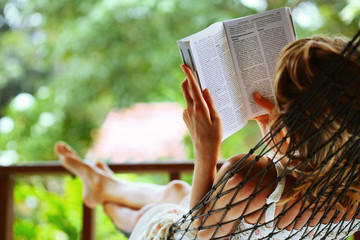 Summer recess is just around the corner, and there is no better way to relax during the break than to indulge in some
quality reading. Unlike the somewhat-repugnant textbooks you may have encountered over the semester, these books are sure to keep you entertained.
Of course, you don't have to devote the entire break to reading. These books are perfect for reading at the beach, by the pool, on a plane or wherever you choose to spend the summer. From young love to anti-war novels, each book will be enough to take you on a summer adventure.
The first book, Tell Me Three Things by Julie Buxbaum, is a young adult novel that follows the main character as she and her father move to a different state to "restart'" after the passing of her mother. When she starts at her new school filled with people she is unfamiliar with, she receives an email from an anonymous person offering her guidance as she attempts to adjust to her new lifestyle. The story is centered around the main character adjusting to new changes and trying to solve the mystery of who her anonymous helper is. It is a heartwarming and humorous read with the right amount of drama to keep you intrigued.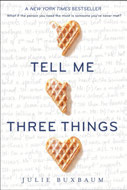 The second book, Going After Cacciato by Tim O'Brien, is an anti-war novel that takes place during the Vietnam War.
If you're thinking this is just another war novel giving all the details you've already learned, that's not the case. This novel is an ode to the negatives of war and how it impacts the minds and lives of those who fight in them. The story follows a group of soldiers chasing another soldier who is thought to have run away.
The journey is filled with magical realism and fantasy that alludes to the psychological trauma caused by war. Though the book has some heavier themes, it does have action and twists as well as turns that will keep you from
putting the book down. If this story does not appeal to you, give it a chance before completely turning it away; it is not like most war novels.
Last on the list is An Abundance of Katherines by John Green. This young adult novel tells a story about a child
prodigy who has been dumped 19 times, all by girls named Katherine. As he goes on a road trip with his best friend, he makes it his goal to prove "The Theorem of Underlying Katherine Predictability," which he wants to use to predict the outcome of any relationship.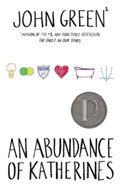 Of course, like any trip, there are obstacles and conflicts, but also moments of love and friendship as the characters make discoveries about themselves and each other. This book is quirky, comedic and quite nerdy, but that is what makes it a great read. These three novels are very different, but they are all quick reads with intriguing stories. From love and war to silly theorems, each holds a different adventure waiting to be read. Regardless of where you are this summer, give these a read— you won't regret it.