Grossmont Women Athletes Run The Sports World
Our female athletes handle their game like they handle their journeys— seriously and with a whole lot of swagger.
There is a plethora of athletic talent at Grossmont College and a lot of that comes from the female athletes. In March, we celebrate women in every walk of life including their leadership and competitiveness in their respective sport. The breakthrough came in the 1900s Olympics when a total of 22 women competed in tennis, sailing, croquet, equestrian and golf. A lot has changed 120 years later. There are now women's leagues in many major sports such as basketball and soccer as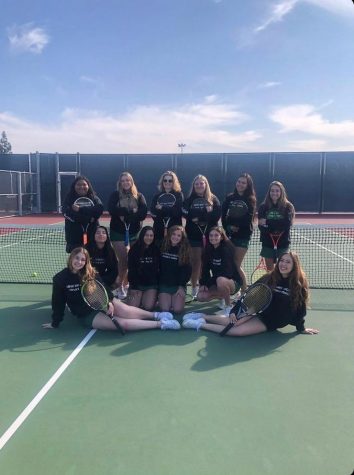 well as must-see TV superstars such as Candace Parker and Megan Rapinoe. Legendary Pat Summitt was the winningest coach in women's college basketball history coaching the Lady Vols of Tennessee and left a lasting legacy both on and off the court. More recent advancements in women's sports are highlighted by coaching successes in the NBA and the NFL. Becky Hammon became the first woman to head coach in the NBA when she led the Spurs Summer League team in 2015 while Katie Sowers became the first female coach in Super Bowl history as an assistant for the 49ers in 2020. All of these women made unique contributions to moving the game forward and have paved the way for female athletes of this generation at Grossmont College and beyond.
---
Hailey Dominguez FR, Basketball
Even as a Freshman, her impact on Grossmont women's basketball this season has been nothing short of remarkable. She appeared in 28 games and averaged 10.6 points per contest which were good for third-best on the team. 
While her play on the court is sublime, basketball was not the sport Dominguez first took on at a young age.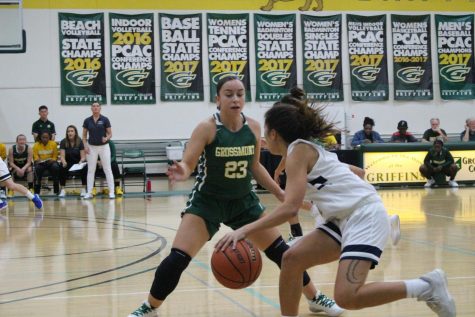 "I started playing soccer when I was five all the way up to eight and then started playing basketball when I was nine,"  Dominguez said. Sometimes a love between athlete and sport does not spark right away, as was the case with Dominguez. It is safe to say fans of Grossmont basketball are grateful she traded in the cleats for some J's. 
Dominguez played high school basketball at Mater Dei Catholic and noticed a few differences between high school and college competition.
Dominguez said: "Definitely the pace. It's a lot faster than high school and I would say it's definitely more competitive".
While she enjoyed a fantastic rookie season, Dominguez refuses to settle and is always looking for ways she can get better. When asked about some aspects of her game she is aiming to improve going into next season, Dominguez said, "I want to get faster so I am going to start doing more cardio as well as my shooting percentage; I want to get that up too." It looks like she has her sights set on quite the encore season in 2021. To the other teams in the Pacific Coast Conference: You have been warned.
---
Jessica & Jamie Medlin FR, Softball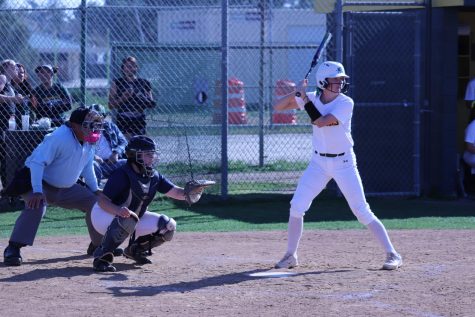 The Grossmont softball team is off to a great start this season, currently sitting well above .500. This comes to no surprise when players come back for a second season like Sierra Marty and Lexi Schmehr have done. 
But don't diss on the freshmen either. 
Grossmont's softball team has ten freshmen on the roster, all of whom have contributed mightily to the team's success thus far into the season. Two of those freshmen went to the same high school, share the same last name and at one time, shared a womb. 
Jamie and Jessica Medlin have been mashing softballs together their entire lives. Well, almost their entire life. 
"The first year she played, I didn't play," Jamie said. "The year after, I started playing and I've played ever since. 
The way the twins' softball journey was sparked was straightforward and nonchalant. 
"I just brought home a flyer for softball when I was younger," Jessica said. "My parents signed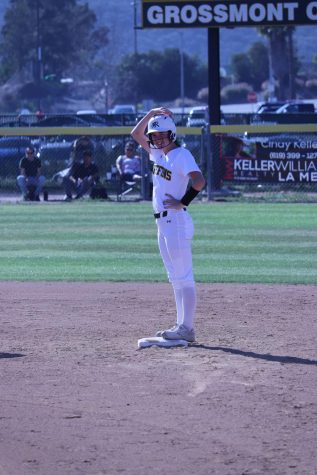 me up and I just stuck with it.
"It was the first real sport that I actually liked, so I've just been continuing to play it."
The Medlin sisters inspired one another to pursue softball when they were younger but when it came down to diving into sports in general, it was their mom and dad
who truly sent them that direction. 
"My parents and grandparents have always put us in sports," Jessica said. "They always wanted us to be a part of something." 
Jamie added, "Our grandparents were always bringing us to random sports and activities until one stuck."
---
Karissa Beckmann FR, Basketball 
Most of these athletes seem to have taken different paths to get to where they are today with the sports that they play. For freshman basketball guard Karissa Beckmann, it seemed to be her destiny. 
"I have five older siblings and they all played sports," Beckmann said. "Once it became my time,  I just wanted to try it out and I fell in love with it." 
Beckmann recalls how her siblings competing in sports caught her eye. "I got to see how much fun they had, and how many friends they made. It was just really cool to see and watch. It gave me the drive to try it for myself." 
It was also her siblings who brought out her competitive spirit which she says is what she loves most about playing sports.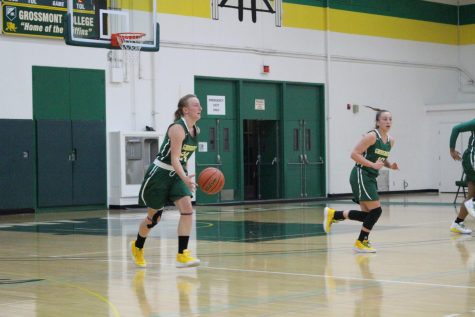 "I'm a very competitive person," Beckmann said with a giggle. "Being the youngest of six , all of us were always competitive in family game nights and stuff. It just makes it really fun." 
Growing up, Beckmann was a two-sport athlete, playing both basketball and volleyball. She respects both sports equally, but the decision to choose one over the other wasn't particularly a difficult one. 
"Basketball and volleyball were my sports. I didn't really play anything else growing up," Beckman said. "I liked basketball more. It just grew on me a lot." 
She continued: "I definitely liked the contact side of basketball. It made it more interesting." 
It's clear to see Beckmann has a lot of love for the game of basketball and is committed to being a great basketball player for Grossmont College. 
---
Lexi Schmehr SO, Softball
One of the constants of the Grossmont softball team is sophomore Lexi Schmehr. She has been playing softball for 16 years locally in the El Cajon area and at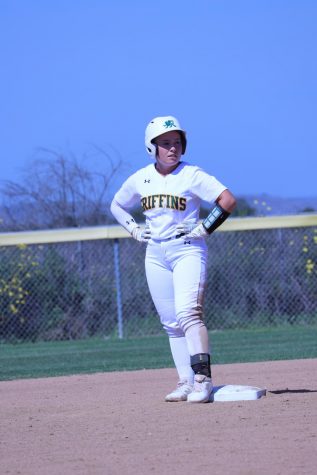 Valhalla High School. Schmehr enjoyed a fantastic Freshman season in 2019 for the Griffins with a batting average of .355. While she had success with the bat, Schmehr was also the Griffin's most used pitcher. 
Schmehr has managed to be even more productive in her sophomore season. Her biggest leap to this season from last is with her pitching. Schmehr already has accumulated two times the number of pitching wins as she did last season, and improved her earned run average from 7.61 to 4.38 in 2020. 
She truly is a Swiss Army knife for this team and her talent certainly runs in the family. She grew up idolizing her sister who dominated in softball, eventually playing at Seattle University, as well as her brother who wrestled at Cal State Bakersfield. In this family of athletes, Schmehr had a lot to live up to and it is safe to say she is doing that and then some. 
Her athletic success has led to her signing with and continuing her softball career at Arizona Christian University. The college game is a step above the rest. "It's a lot more intense," Schmehr said. "A lot of the girls are more committed to it, especially at a JC everyone is working to get to the next level."
---
Elise Payan SO, Tennis
Fresh off of an undefeated season and the Pacific Coast Athletic Conference Championship, sophomore Elise Payan and the Grossmont women's tennis team are no strangers to success. The wins just keep flowing as the 2020 season started with an encouraging 4-0 record.
The tennis journey for Elise Payan started in 2015 when she joined the team at Grossmont High School. Her friends were the ones who inspired her to start playing as Payan said with a smile, "If they can do it, I think I'm capable."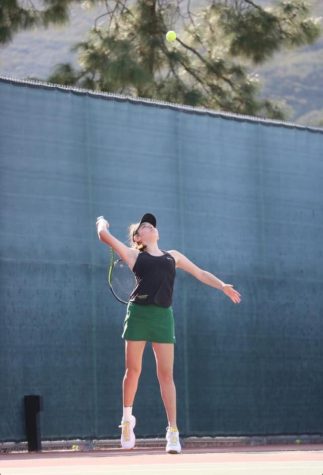 Like many athletes, Payan spread her talents across a multitude of different sports:
"I tried softball when I was nine, hated that. But I ended up playing soccer for most of my life and I finally just got sick of it and switched to tennis." Tennis can be a sport that attracts people from a variety of different athletic backgrounds given its simple rules and the camaraderie which comes with being part of a large team. 
There is a sizable difference between high school and college sports and women's tennis is no exception. Payan gives her insight into how high school tennis varies from college. 
She explained: "High school tennis is more team-based and the team was so big it was very hard to get one-on-one coaching. I feel like with college, it's more than a team, it's a connection because there are so few girls and the coaches want you to succeed. The competition is also higher and I feel like I have learned a lot." The one-on-one attention is an aspect of college sports that is a major draw to athletes that they may not have received at the lower levels.
---
EQUALITY IN SPORTS?
AN OPINION PIECE BY NICK COPPO AND ANDREW FINLEY
Women athletes across the country, including those at Grossmont College, are amongst some of the most elite athletes in the world, and that leads to them having some of the best teams in the world. Some of these athletes and teams are obviously performing better, if not just as good as their male counterparts. 
Kaite Ledecky is a swimmer for the United States and won four gold medals in dominant fashion in the 2016 Summer Olympics. Her male counterpart, Michael Phelps, brought back the same amount of gold medals in those Olympics. This may beg the question: Why didn't Ledecky become a household name while Phelps did?
This seems to be a trend across much of Grossmont College's sports teams; the women's teams seem to match or exceed the performance of their male counterparts. Grossmont's women's indoor volleyball team is amongst one of the top five teams in the state of California, while the men's team can be described as just pretty good or mediocre. The softball team has nearly half the amount of losses as the baseball team does and despite the women's basketball team having a rough season, the men's team didn't perform any better. 
The larger point is this: These women are all putting forth the same amount of effort, going to practices every day and competing just as hard as the men. So why are the men's and women's games looked at in such different lights?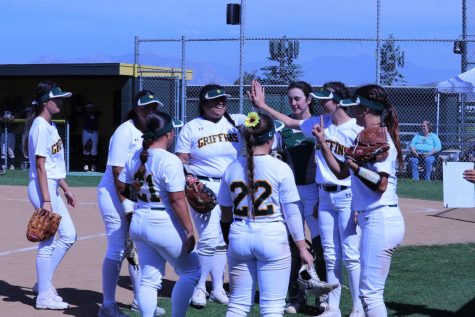 There is a noticeable discrepancy in terms of exposure between men's and women's sports and that includes our athletics at Grossmont. Some of Grossmont's female athletes feel that more attention is already being given to women's sports across the country, but many feel that women's sports still aren't getting the love and support that they deserve. 
When asked how more attention could be given to women's sports, Schmehr had this to say, "Advertising, other than the baseball team, who are right next to us, no one knows when we have games or what softball even is." 
While women's sports have not been given all of the opportunities in the past, there is a reason to believe that a shift is coming. Schmehr gives her take on whether or not women's sports are heading in a good direction. 
She explained: "I think now it is, now that there is more attention to it especially with the Olympics coming up, it's more broadcasted. Men's sports, they get so much more money and so much more attention." It is impossible to ignore the difference in coverage between the men's and women's games, but as Schmehr suggests, large events such as the Olympics are great ways to shine a spotlight on female athletics on such a large scale event.
"
I feel like the NBA could help out with that because they have good relationships with the players. They are the ones that always get all the spotlight and all the attention so I feel like they should use their platform to shed light on women's sports"
— Hailey Dominguez FR, Basketball
Beckmann has a similar point of view as Schmehr, where the sign of growth seems to be obvious but support is still lacking as well. 
"Obviously that's growing," Beckmann said regarding women's sports. "The media is all about equal rights and whatnot. If they brought that mindset into sports, they have the power to televise it and get it out there."
Beckmann sees a bright future in the growing popularity of women's sports, she also acknowledges the challenges that come with that growth as well.
"It has to be something that people want to watch," Beckmann said. "People will probably be drawn to other sports that don't offer the women's side of it, but just getting them out there and recognizing how much entertainment is brought to both sides, and showing people where it is broadcasted would help. 
"I think within the next few years it'll definitely make a huge jump."
It's not just teams and sports that are being impacted, the athletes are feeling the impacts of these demographics as well. 
There is an ongoing debate about how to improve the WNBA and to make the league more globally recognized. Dominguez offered her thoughts on how that could be achieved.
"I feel like the NBA could help out with that because they have good relationships with the players. They are the ones that always get all the spotlight and all the attention so I feel like they should use their platform to shed light on women's sports," Dominguez said confidently. With the rising popularity of the NBA in the U.S., it is easy to envision powerful endorsements from male players causing a positive effect on the exposure of the women's game. 
With the lack of publicity, it would be easy for all the female athletes to go out and express their feelings of disrespect to the media and people in charge of advertising. However, not all female athletes feel the disrespect that others feel. In fact, the Medlin twins believe women sports are being more respected than ever right now, and feel the audience is growing.
"I feel like more than ever girls are in sports," Jessica said. "I watch college softball all the time. I think sports are getting really big and centered that women are starting to get as important as men's sports. It's on the upcoming." 
She continued: "They took away softball from the Olympics and people were upset, and now they're bringing it back. That shows a step in the right direction." 
Despite the lack of attention, the number of female athletes continues to grow across the country. Girls who are just toddlers will be the ones who represent Grossmont College the same way our current athletes do within the next 15-20 years.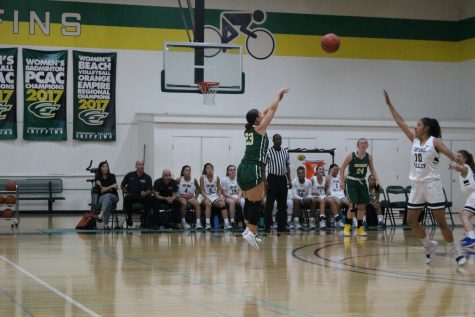 When asked to give a piece of advice, there seemed to be one common theme between each answer: Confidence is key. 
"I know it's cliché, but don't give up," Dominguez said. "I know it's really hard being a female athlete because we don't get the recognition we deserve. I feel like no one really seems to care or give to women's sports and I feel like the more people start buying into women's sports and giving recognition or attention, that would just spark everything."
Beckmann had a similar message to her teammate Dominguez: "Believe in yourself," Beckmann said. "I honestly wasn't going to play at the college level. Part of it was I didn't think I'd be able to. Put yourself out there, do the work. You can do it."
Grossmont's female athletes preach self-confidence, no matter what anyone may do or think. "Don't be afraid to be yourself," Payan said. "Play as hard as you can, not to someone's level."
With their strong beliefs of women's sports being on the rise, the Medlin twins had some very simple, sound advice for the next wave of athletes. 
"Just try out sports until you find one that you like." said Jessica, with her sister's approval."Just make sure you have fun."
Jamie added to those remarks: "You have to have the passion for the sport. You have to want to play." 
In a world of endless negativity, such as stressing out over school, work and deadly diseases, one thing people all can lean on to forget about these burdens are sports. Men often get the spotlight when it comes to the headlines, but that doesn't mean the women of the sports world don't deserve the same love that the men get. These women grind day in and day out to be masters of their game just like the men do and often get overlooked. This month, we recognize the female side of athletics because it's what they deserve. Perhaps this month can be a start to truly recognize the love women put into sports, and the amount of blood, sweat, tears and swagger they all put into their game so that they too can be appreciated not just in March, but in every month of the year.