From Water to Hardwood: Spring Sports Preview
It's spring sports season, and not just because Punxsutawney Phil didn't see his shadow this year. Grossmont College athletics is back and there are a lot of reasons to be excited.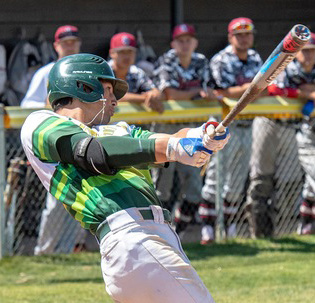 BASEBALL
The 2017 California Community College Athletic Association State Champions have high hopes they can get back to the mountain top this season. The Griffins are off to a fast start with a 3-1 record and 46 combined runs scored in those first four games. They will look to rely on freshman cleanup hitter Sean McGrew, who has gotten on base six times in the first four games, as well as freshman pitcher Daniel Verdugo who pitched five scoreless innings, striking out six Golden West batters Feb. 1.
---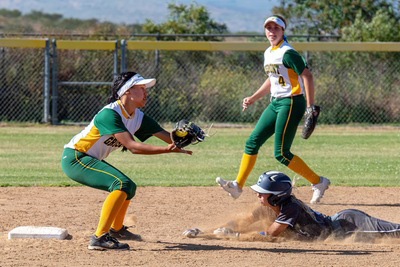 SOFTBALL
The Griffins started the season in dramatic fashion playing a highly competitive game against Saddleback College that ended on a walk-off hit by Jessica Medlin, scoring two runs and sealing the win for Grossmont. They will look to build off this momentum as they swing into a string of four games on the road.
---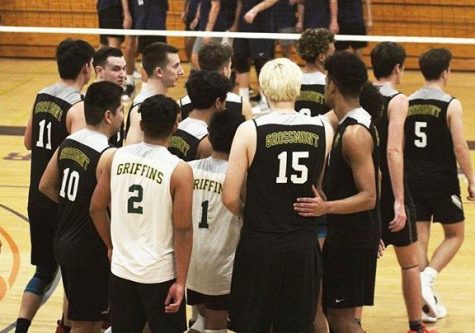 MEN'S VOLLEYBALL
This is a very young team with all but four players in a team of 11 competing in their first year. While it may be young, this team doesn't lack camaraderie. Sophomore Armando Abarca, who plays outside hitter for Grossmont, talked about the difference between Grossmont and other schools.
"The players on my team at Miramar were extremely talented, but everyone played for themselves. Here at Grossmont we feel like a family and I feel like I can trust every single person on my team," Abarca said in an email. Grossmont hopes to dig, spike and ace their way to many wins in 2020.
---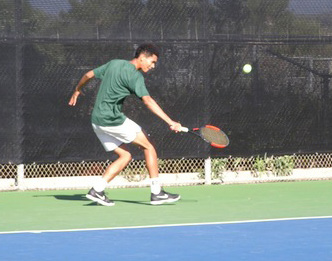 MEN'S TENNIS
Tennis is back in full swing and Grossmont aims to improve from a disappointing 6-12 record last season. Sophomore James Susman reflects on how he has improved since last season.
"I am stretching now," said Susman with a laugh. "I am also just taking care of my body so I can perform well on the court and I'm more concentrated mentally."
Head Coach Scott Strange is getting his team ready for a grueling schedule and is preparing them to have a bounce-back season.
---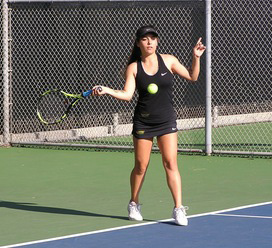 WOMEN'S TENNIS
It's shaping up to be another banner year for Grossmont women's tennis. It might be a tough act to follow, however, coming off a 2019 season where they went undefeated in conference play. The team is in good hands though, and Sophomore Captain Amy Linquist explained why.
"This year we are all very supportive of each other's success while establishing a great team dynamic. Since my first season, the coaches and fellow players have created an environment that encourages positive attitudes and team unity," Linquist said in an email.
This is a very tight-knit group and it will be exciting to watch their progression and how they respond after such a dominant season.
---

MEN'S SWIM & DIVE
Grossmont swim will be a fun watch during the spring semester. The team had accomplishments that included a third-place finish at the Riverside Invitational in March of 2019. While they are bringing in many former water polo players, Head Coach Anhton Tran has a lot of talent on the team this year and will look to make a splash in league play.