Grossmont's API Committee on Heightened Anti-Asian Pacific Islander Racism
June Yang, Desmond Morente, and Daniela Sow sit down to talk about the uprising in Anti-Asian Pacific Islander violence.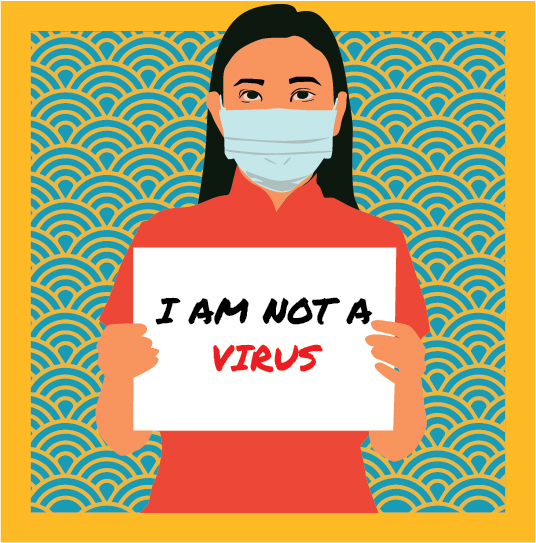 Since the beginning of the COVID-19 pandemic, the number of anti-Asian and anti-Pacific Islander hate crimes has grown at an alarming rate. 
In response to this issue, three members of Grossmont College's Asian-Pacific Islander (API) committee presented a resolution to the Academic Senate March 1. These faculty members included June Yang, chair of the Philosophy Department, English Instructor Daniela Sow, and Counselor Desmond Morente.
The resolution addresses "the model minority myth": a perception that API-Americans are law-abiding, high-achieving citizens who are not marginalized in any way. This concept is often used to create division among minorities. "It puts a wedge between different communities of color," Morente said. "So, it's important for all of us collectively to stand in solidarity so we can actually make change within our system." 
The myth can be debunked just by looking at API history in the United States. In 1822, the Chinese Exclusion Act was put into place, prohibiting Chinese laborers from immigrating to the U.S. Then we have Japanese Americans being placed in internment camps during World War II as a reaction to Pearl Harbor. 
"We have to ask ourselves why these important historical moments aren't discussed in higher education," Morente said. "I think a lot of it is tied to the notion of the 'model minority,' but also blanketed by this idea of white supremacy. Like, 'We don't want people to understand your guys' history.'"
Anti-API hate crimes are not a new phenomenon and don't exempt vulnerable people like the elderly. For example, just last month an elderly asian woman was punched in the face at a San Diego trolley station in an unprovoked attack. 
"The hate against Asian-Americans is nothing new," Morente said. "These attacks on these elderlies have been happening but they haven't been really talked about or put on social media."  
However, the recent uprising in these crimes can be credited to the rhetoric spread by the Trump administration regarding COVID-19. When asked how much he believes the previous administration had to do with this hate, Morente responded, "A lot."
Morente continued: "With the previous administration calling it the 'Chinese virus,' the Stop AAPI Hate Organization saw in the next two months 2,000 incidents." That number only includes incidents that have been reported.  
Morente, Sow and Yang have all called for Grossmont to condemn this hate. When asked what that would look like, Yang responded, "I think what condemnation would look like is reporting and realization that it's not OK."  
Yang shared an experience she had in 1994 when the World Cup was being hosted in Pasadena, California. She went to a nearby bar and began ordering a drink when the bartender began interrupting her with a distasteful imitation of an Asian language. 
"It almost brought me to tears," Yang recalled. 
She said she tearfully explained the situation to one of the managers who then comped her tab. "That's what I think we mean by condemnation is the consciousness raising and then the reporting," Yang said.  
Next to Yang, while the bartender was doing his racist impression, was an older Asian man who decided to get in on the joke by interjecting with, "You're doing it wrong." 
"He was totally complicit," Yang said.  
Anti API racism is not always overt; it can also come in the form of bystanders and people who choose to stay silent. "If you do nothing, that's a problem too," Sow said, explaining the bystander is a complex character in this equation as they don't feel they are doing anything wrong since they are not the ones perpetrating the hate.  
"When we put a resolution like that out, it's to say if you are a student, or a staff member, or an administrator, or a faculty member and you want to say something, you're not afraid to step forward and say, 'Hey, I'd like to report this,'" Sow said.  
On the bright side, the matter is being handled with urgency by both the API Committee and the Academic Senate. Within days of the resolution being drafted, it was presented to the Academic Senate body and unanimously approved as an information item and an action item in the same session. "Usually, it takes more time than that, so we feel very grateful; we're very fortunate that it was handled with so much support and solidarity," Sow said.  
In terms of next steps, the committee has had conversations with mental health counseling on campus. "Counseling has our back," Sow said. "We want our students to know that they have mental health counseling as an accessible point if they're struggling with everything going on right now."  
For more information or to get involved, visit the API Committee Website or follow their Instagram page for more information on upcoming events.  
If you need to report an incident of anti-API racism, please visit  https://stopaapihate.org/reportsreleases/.