Home-Made Two
The Hyde Art Gallery's spring showcase was full of surprises.
The Hyde Art Gallery of Grossmont College closed the Spring semester with "Home-Made 2." This exhibit features student work from a wide range of categories such as sculpture, drawing and painting, digital arts and photography.
Before visiting the virtual gallery, I had no idea what to expect. I had only visited online galleries briefly for art classes but never in my leisure time. I clicked onto the website expecting to see pictures of paintings uploaded to the online exhibit. What I saw was far different from my expectations. 
I've grown up around a lot of art. My father is an artist, which means most of my time was spent at local shows taking in the art scene of San Diego. Visiting "Home-Made 2" gave me the same sense of awe that I got going to shows in my youth. I was amazed by how creative and inspirational the pieces were. 
Art, of course, is subjective, and I understand that many people may not see the beauty in what I found to be visually appealing. However, it's important to acknowledge the time, effort and energy that went into creating these works of art, all of which were made during the pandemic.

Sculpture
"Ht!p3r3w" by Meredith White features a doll-esque figure wrapped up in what appears to be a straight jacket, with butterflies that have eyes for bodies surrounding it. The main background, which appears to be a flower that starts out hot pink and gradually fades into white, encompasses the figure and brings everything together. 
This piece was one of my favorites. What I love most about it is the way that it easily captured my attention with its bold colors and intriguing design elements. I also really appreciated the meaning of the piece, which according to the gallery was "illustrating my struggle with mental and physical illness," as stated by the artist.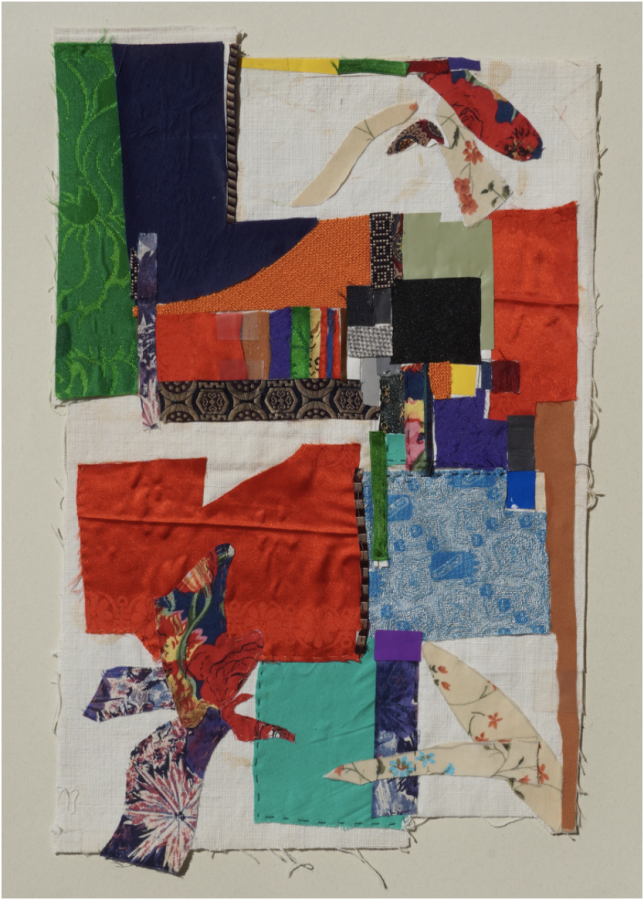 Drawing and Painting
This section had a lot more options for me to choose from, making it very difficult to talk about just one piece. 
One of my favorites was "Stitching Memories of Chosun" by Jiye Choi. Quoting the artist, the exhibit stated that this piece was "a modernized analogy of Korean Patchwork." I was really invested in the texture of the artwork, which appeared to have multiple patterns of fabric, although it's hard to tell online. I felt like it was telling a story, and more than that, it was a story I wanted to learn more about.

Digital Arts
The digital arts section featured a lot of artwork that was very vivid and colorful. My favorite piece from this section was "On the Island You Created" by Larissa Simons. I love this piece for its bright color scheme and its creative mix of day and night themes. 
According to the gallery, the artist stated the piece was "made in celebration of my mother, and her power of creation." Once I knew the deeper meaning of the picture, it made me look at it in a new light, and that made it all the better.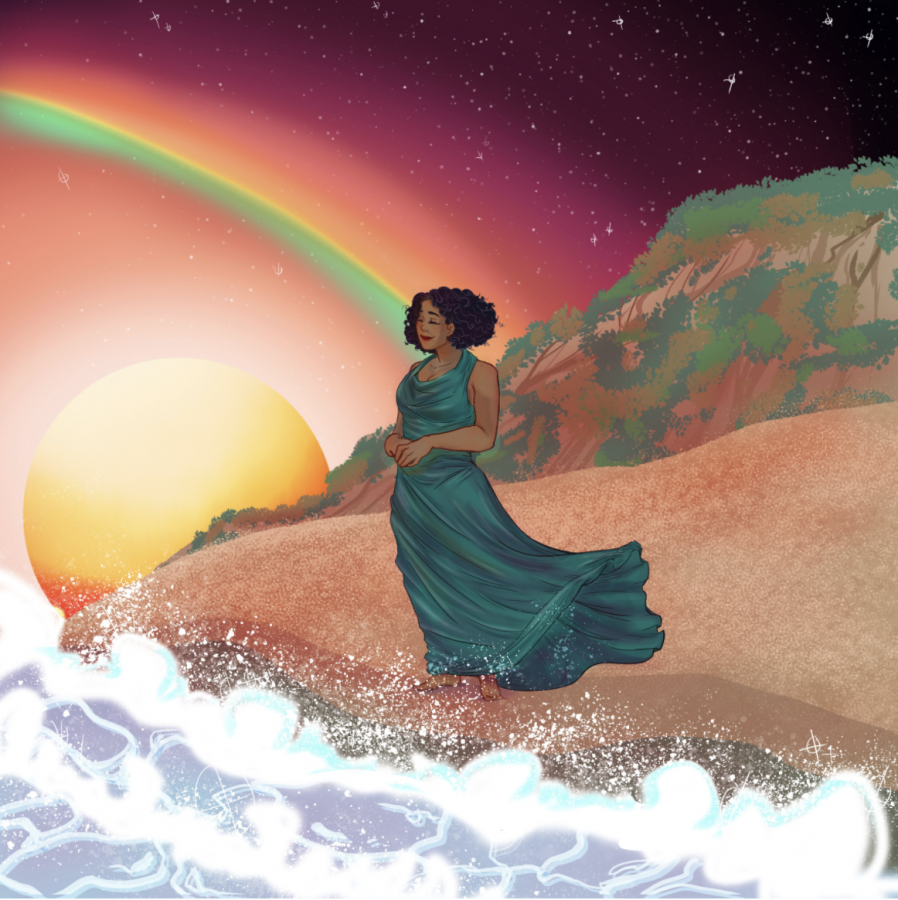 Photography
My favorite photo from the photography section was "Untitled" by Mia Gaeta. This photograph was really interesting to me because it captured everyday life in a unique way. The picture consists of three panels in black and white that show different perspectives of a coffee shop. The pictures, though taken at different angles, all somehow connect and made me view a simple coffee shop in a more beautiful light than I would have if I had just visited in person.
See It Yourself
I highly suggest checking out the exhibit for yourself. If you are interested in seeing all of the pieces, it is available to view virtually. There are also some pieces available to view in the new Performing and Visual Arts Center on campus in a window display.