Spotlight on Grossmont's Music Majors
The National Association of Teachers of Singing awarded two Grossmont voice students with special awards for their musical contributions to sacred music and diversity.
Grossmont College's student population consists of extremely talented and passionate individuals, this is especially true for students within the music program. 
Two Griffin voice students, Noah Alcantara and Cerah Rodriguez, recently received special awards from the National Association of Teachers of Singing (NATS)
NATS is the largest non-profit association of singing instructors globally. Its mission is to "advance excellence in singing through teaching, performance, scholarship and research," according to its website. 
"I am very proud of both these students who have worked hard these past few years," Audra Nagby, a Performance Studies instructor at Grossmont, said in an email. 
Alcantara is a music and psychology major, and his main instrument is his voice. He was honored with a special award for Diversity in Music for his entry of a Filipino song named "Mutya Ng Pasig."  
He shared how rewarding it was to learn about the rich history of the composer and the story of the Pasig River in the Philippines. Alcantara expressed how important it was for him to perform this piece, especially in a dominated space by Western music and practices.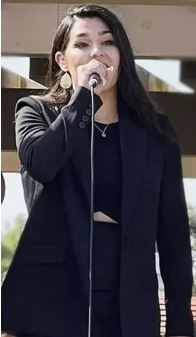 Alcantara's advice to incoming music majors would be to meet with Department Chair Derek Cannon and take all of the classes he suggests. 
"No matter what the assignment is, it is giving you skills as a musician," Alcantara said. "Also, practice like crazy."
Rodriguez won first place in the adult division, as well as a special award called the Sparrow Award for sacred music. In June, she will also be performing the national anthem at Grossmont's commencement ceremony. 
In the fall, Alcantara is transferring to San Francisco State University on a full-ride scholarship, and Rodriguez is transferring to SDSU next semester with multiple scholarships. 
"My goal is to be a music director or a music pastor," Alcantara said.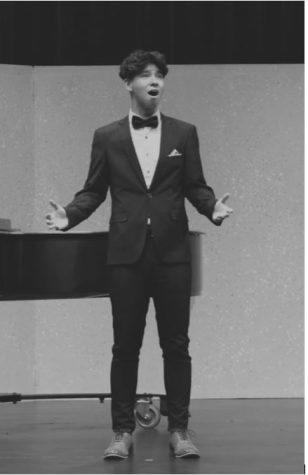 He said he wasn't thinking of transferring but was encouraged by the faculty at Grossmont to do so. Alcantara extended a special thank you to many of his instructors for supporting his path and helping him get out of his comfort zone. 
Alcantara will also perform his awarded piece at Grossmont College in June with other music program alumni. 
The Grossmont College Music Department continues to bolster the creativity and voices of its students and pushes them to reach new heights.