Manny "Money" Machado
Manny Machado and the San Diego Padres agree on a new long-term contract.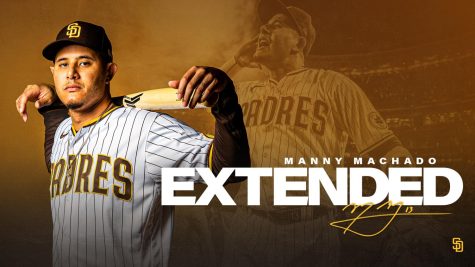 Between his two contracts, the Padres have committed a total of $470 million over 15 years to Machado. He originally signed a 10-year, $300 million contract in 2019 but planned to opt out of his deal following the 2023 season. Machado is 30 years old and will be 41 when his new contract expires.
San Diego Padres Star Third Baseman Manny Machado agreed on an 11-year, $350 million contract with the team. His new deal keeps him in San Diego all the way through the 2033 season.
Machado set a deadline of mid-February to reach a new agreement, but negotiations continued into the beginning of spring training. The new deal is the fourth largest contract in baseball history, ranking only behind Mike Trout's $426.5 million, Mookie Betts' $365 million and Aaron Judge's $360 million.
In his first four years with the Padres, Machado has been runner-up for the 2022 National League Most Valuable Player Award, a two-time all-star and winner of the 2020 National League Silver Slugger Award (3B). He has also been in the top six of National League RBI leaders in three of the last four seasons.
"He's putting in work for the team and contributing you know, a good team player, so why not keep him?" Grossmont Student Dylan Alagar said.
Keeping Machado in San Diego is also very beneficial for the community, as he is involved with local charities and gives back to people all across San Diego and Tijuana.
"He means a lot. I live down in Chula Vista, and there's a mural there for him," Grossmont Student Esteban Vargas said. "He not only does stuff for San Diego but he also does charitable work for people in Tijuana."
Machado has always been a controversial player due to his attitude, which has often been labeled arrogant. The fans of baseball are often split between liking or hating him. He has shown relaxed efforts and a careless demeanor at times while still performing at a high level. Collectively, Padre fans agree his production is top-tier, but not everyone thinks he's worth what he's making.
"I think he got too much," Grossmont's Sports Information Coordinator Chris Davis said via email. "What is stopping him from in another five years pulling the same thing and asking for more money? The market will certainly have changed by then."
Machado's new deal could also affect other future Padre contracts like outfielder Juan Soto. His contract expires after the 2024 season, and he is expected to ask for even more money. The organization will have to decide if they can afford to keep him.
"Should Soto command the money that everyone thinks he is going to command, it might be too much for the Padres to be able to handle," Davis said.
The Padres also recently signed shortstop Xander Bogaerts for 11 years, $280 million and re-signed starting pitcher Yu Darvish to a six-year, $108-million extension, proving the team's willingness to spend. Machado will round out the top of the Padres' lineup which also includes Bogaerts, Soto and Fernando Tatis Jr.
Leave a Comment
Your donation will support the student journalists of Grossmont College. Your contribution will allow us to purchase equipment and cover our annual website hosting costs.
About the Contributor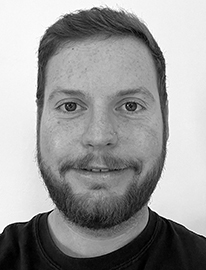 Andrew Breitenbach, Deputy Editor
Aspiring journalist, local sports fanatic and extreme sports enthusiast. Cross-media journalism major that enjoys movies, music, video games, art and sports.