When It Rains, It Pours
Grossmont's baseball team battles the elements for field time
The teams of the Pacific Coast Athletic Conference aren't the only opposition Griffins Baseball has to worry about this season. Record-breaking rainfall across Southern California has also presented challenges for the Grossmont squad. Games are being rescheduled, practices canceled and players have missed out on crucial repetitions.
"One-third of the schedule and about two-thirds of the practices have been affected by weather so far," said Grossmont's Sports Information Coordinator Chris Davis.
In addition to the exceptional rainfall, Grossmont's baseball field does not drain as effectively as other fields across the county. This issue has forced multiple conference games to be played at the opponent's site. For example, on March 14, a game against Palomar, was originally scheduled as a home game but it was moved to Palomar's field due to poor weather conditions.
This also happened to the March 2 game against San Diego Mesa College which was rescheduled to the away field the following day.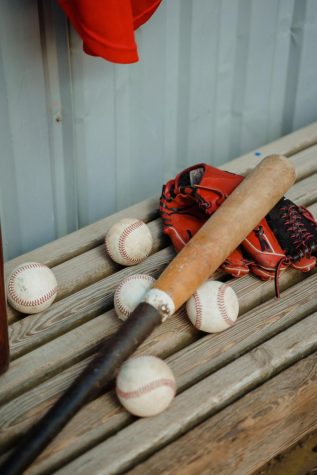 "The rain going all the way back to January, has really affected the team because they haven't really been able to play on the field," Davis said. "They've been able to do batting practice in the cages and some fielding on the football field, but nothing except for a few games actually on the field."
The first round of regular season conference play consists of one home and one away game against each opponent. Unfortunately, the times and sites of Grossmont home games have been constantly changing.
The intention is to make up the games at the originally planned field but it hasn't always worked out that way. Some makeups are played the following day at the opposition's field and others, like the Feb. 28 home game against Riverside, have yet to be rescheduled.
Ultimately, the Griffins program is missing out on important field time in a sport many would argue requires consistent reps. Fielding practice on the turf football field fails to simulate an actual grass playing surface, begging the question of whether lack of practice time on real grass could be affecting the team's performance.
Sitting just below a .500 record in mid-March, the Griffins hope to build off their recent 20-7 blowout win versus San Diego Mesa. Five Griffin players had multiple hits that day including first basemen Luke Mansy, designated hitter Juan Nunez, shortstop Nevan Noonan, centerfielder Noah Lane and Third Basemen Skyler Agnew. The team also hit a total of four home runs in the win coming from Brodie Romero, Nevan Noonan, Ethan Caschetta and Skyler Agnew.
Palomar sits atop the conference at first, with San Diego Mesa second and several others teams including Grossmont tied for third. It will be a battle down the stretch and upcoming conference games are pivotal for determining playoff positioning. Grossmont will need to improve if it plans to make the playoffs starting in early May.
"To make the playoffs out of the Pacific Coast Athletic Conference you need to be somewhere around 65 to 70 winning percentage," Davis said.
With more rain expected in late March, Griffin Baseball will have to improve its record while working around Mother Nature's schedule. March 20 and 21 are both away games against Palomar and Imperial Valley, but rain is expected to fall across most of southern California on those days.
Leave a Comment
Your donation will support the student journalists of Grossmont College. Your contribution will allow us to purchase equipment and cover our annual website hosting costs.
About the Contributor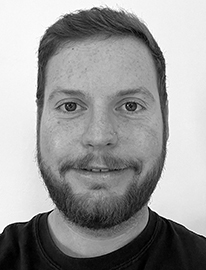 Andrew Breitenbach, Deputy Editor
Aspiring journalist, local sports fanatic and extreme sports enthusiast. Cross-media journalism major that enjoys movies, music, video games, art and sports.