Injuries in the NBA Playoffs
It is officially that time of year, the NBA playoffs. When it comes to playoff basketball, viewers put all their attention toward these games in hopes of watching their teams rise to the top. Unfortunately, many teams this playoff season are losing their powerhouse players before they can even make it to the second round.
Players getting hurt in sports is no surprise. In a physical game, competition can get rough and players get a bit banged up. That is just the world of sports. In the NBA, injuries aren't a crazy occurrence, but they can completely change the fate of a playoff team. That is what is happening right now as many star basketball players are falling to injuries fast.
"This first round of playoffs seems cursed," NBA Fan and Grossmont Student Jason Gutierrez said. "None of the teams can keep their star players it seems. All of the big name players are starting to have to step away from some kind of injury. It will be interesting to see how the rest of the playoffs turn out based on if these players are going to come back and play or not."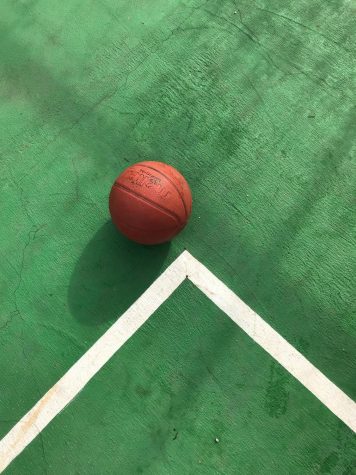 April 15 was the first day of the NBA playoffs, and April 16 was the day multiple athletes fell, starting with Temetrius Jamel "Ja" Morant of the Memphis Grizzlies. Morant was forced to exit during the fourth quarter of Game 1 of the series against the Los Angeles Lakers.
According to his injury report, Morant went up for a dunk and collided with Lakers Player Anthony Davis. While coming down over Davis, Morant slammed onto the court and rolled his hand backward while hyperextending his fingers. The team reported he didn't have broken bones, but tissue bruising.
Following Morant, the next injury came in the second half of Game 1 between the Miami Heat and the Milwaukee Bucks. Heat Guard Tyler Herro dove for a loose ball and broke multiple fingers in his right hand on the ensuing play. He is expected to be out at least four to six weeks, according to CBS Sports.
Another injury catching people's attention came in that same game from Bucks Superstar Giannis Antetokounmpo, who got a lower back contusion during a first quarter collision with Heat Forward Kevin Love. According to Sports Illustrated, Antetokounmpo's immediate return is "doubtful."
Trevor Shenefield, Antetokounmpo fan and Grossmont alum, said: "I am scared to see what is going to come out of Giannis' injury. Yeah, injuries in the NBA can be scary, but when it is something like neck or back, that could be detrimental. I just hope he is OK."
In the days following these three injuries, several more have occurred. Star players such as Lakers' Forwards LeBron James and Anthony Davis, Denver Nuggets' Center Nikola Jokic, Golden State Warriors' Forward Draymond Green and Heat's Guard Kyle Lowry are out or playing with injury.
The future of many teams in the playoffs can be permanently changed based off of these injuries. All fans can do now is hope for the best and wish their favorite players to heal quickly.
Leave a Comment
Your donation will support the student journalists of Grossmont College. Your contribution will allow us to purchase equipment and cover our annual website hosting costs.
About the Contributor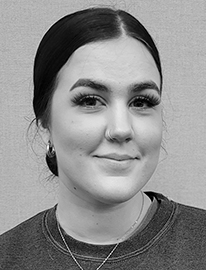 Sydni Koerner, Staff Writer
Double-major in journalism and marketing who hopes to work in social media marketing within the fashion industry. Enjoys spending time writing, reading,...