Ja Morant's recent controversies
Memphis Grizzlies' superstar draws criticism with recent off-the-court actions
Since 2019, NBA point guard Jamel "Ja" Morant has been a rising star for the Memphis Grizzlies. At 23 years old, Morant is not much older than a lot of Grossmont students, and he already has everyone in the NBA looking in his direction. Recently, he had a lot more eyes on him, but not because of his skills on the court.
The issues became prevalent Jan. 29 when it was alleged that Morant's associates confronted members of the Indiana Pacers staff near the team bus in the loading area of FedEx Forum. Later that evening, a vehicle driven by Morant's associates with Morant supposedly inside was moving slowly near the Pacers staff and a red laser was reportedly aimed toward them. A Pacers security guard stated that he believed, "It was 100 percent a gun." No charges have been filed by law enforcement.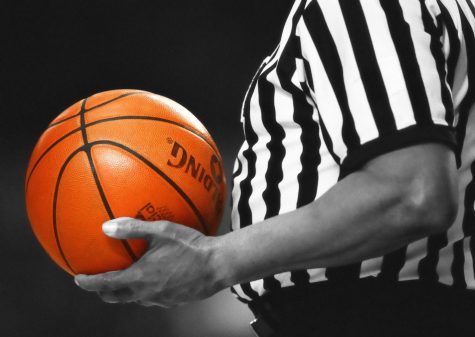 Following this, The Washington Post released a story March 1 recalling two incidents happening over the previous summer. One reported incident was Morant playing a game of pickup basketball that led to a disagreement with a 17-year-old boy. The issue then followed to Morant's home with the two getting into a fight and Morant threatening the boy with a firearm allegedly tucked in his pants.
The second incident was when Morant's mother, Jamie Morant, got into a disagreement with an employee at the Finish Line at a local mall. She proceeded to call her son, who showed up with nine of his friends and threatened the employee when he was off of work. A police report was made, but no charges were filed.
On March 3, the evening following the loss of the Grizzlies against the Denver Nuggets, Morant went on Instagram live from inside a Denver nightclub and was waving around a gun to his nine million followers.
In the weeks following these incidents, steps have been made to resolve these problems. On March 4, Morant and his team decided it was best for him to step away from the team to receive outside help. Then on March 13, it was publicly announced that Morant was entered into a counseling program.
The big hit in Morant's timeline is really what happened on March 15, when the NBA decided to suspend him for eight games for conduct detrimental to the league. The was a warning from the NBA that Morant's behavior is inexcusable and it could only get worse from here.
A few people have commented on the situation. Sports Analyst and retired NFL player Shannon Sharpe said: "You got a $200 million contract and you want people in the NBA to think you hood, to think you, gangsta, because you roll with these type of people. Bruh, you're putting yourself in harm's way when you don't have to. Nobody looks at you, Ja, and thinks man that's a thug, he's hood, he's down, he's about that. You not. Stop pretending!"
American Rapper Fat Joe said: "Bro, you did not come this far to f— your s— up…There's two ways this could go: you could keep it real, which is the dumbest s— I ever heard in my life and go broke and get the f— out the NBA because they're not going for an NBA player pistol-whipping dudes — they not going for that."
These incidents with Morant have been an issue not only with the media but with fans as well. "I think he should get kicked off and never be allowed to play in the NBA again," said Grossmont student and former women's basketball player Shiana Peres. "Younger kids look up to him just like other players in the NBA. He stated that he's going to take some time away to find methods to help his stress…but if a high school student walked on campus with a gun they would be taken to jail. So why isn't he? Just because he's in the NBA he shouldn't have different punishments than other people."
Student Jason Gutierrez agreed: "What he did and has been doing is very foolish and out of character. For one, it is not how he grew up or how he was raised which is what his father had come forward and said. For two, he is an NBA player who is heavily looked up to by kids which isn't who we should have as role models. I think the suspension is necessary, he made mistakes and needs to learn from them."
Morant's future is still in question as there are still a lot of factors in play. The Grizzlies hope he is able to resolve his issues and rejoin the team in time for playoffs.
Leave a Comment
Your donation will support the student journalists of Grossmont College. Your contribution will allow us to purchase equipment and cover our annual website hosting costs.
About the Contributor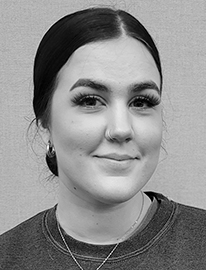 Sydni Koerner, Staff Writer
Double-major in journalism and marketing who hopes to work in social media marketing within the fashion industry. Enjoys spending time writing, reading,...