Mother Day ideas
Mother's Day is coming up on May 14, and figuring out the perfect day for your mom is a problem that plagues many children this time of year. Here are a few thoughtful ideas for this special day.
Give Flowers: A lovely bouquet might brighten your mother's day. Flowers are beautiful and they will delight her for several days. Purchase a colorful arrangement to set on the dining table on Mother's Day morning, or have flowers delivered to her door. For a little extra, toss in a box of chocolates.
Make a Card: Handwritten messages make mothers happy. There's something unique about getting a sentimental note complete with drawings. Make a card from your heart, expressing how much your mother means to you. You can give it to her with a big embrace when she gets up on Mother's Day morning.
Create a Playlist: Music may make your mother feel cherished, and creating a playlist of your mother's favorite songs is a heartfelt present. Fill the playlist with music she used to sing to you when you were a kid, songs she used to rock out to in the car, and songs she listened to during special occasions in her life.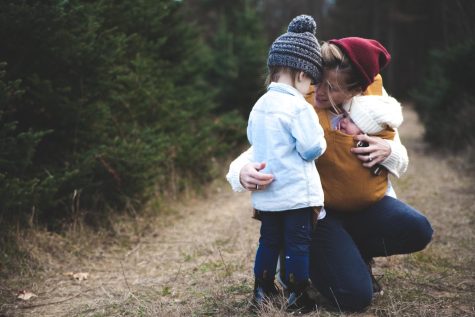 Design a Coupon Book: Coupon booklets are excellent gifts for children to give when short on cash. It's a fun activity that tells your mom you're willing to work hard any time. All you have to do is create the coupons, wrap them in a bow, and wait for her to redeem her gift. Journals, scrapbooks and poetry are also excellent choices.
Cook her Favorite Meal: Give your mother a rest and express your gratitude to her. Try duplicating your mother's favorite dinner and serve it uniquely
Help with Chores: Remove items from her to-do list to create a space for celebration. Discuss what chores and errands need to be completed around the house, then let her kick back and enjoy her free time because you've got this.
Mothers of Grossmont students also shared some of their favorite Mother's Day gifts.
"All my kids are artistic, so they always make me something like a card or a scrapbook, so I just appreciate that they make me something and think of me. I'm a fortunate mom to have that," Sheila Golding said. "I do sometimes expect something for Mother's Day, especially now that all my kids have a job because I did a lot for them when they were kids, and so even if it's just a small thing, I would feel more appreciated if I did have a gift on Mother's Day."
Anne Morrison, a mother of three, said: "I just want to spend quality time with my sons. I never expect them to spend a lot of money on gifts for me. I just want to know that I am appreciated for all I have done for them."
So whether it's making a gift, cooking your mom's favorite meal or spending some quality time with her, there are many ways to celebrate the moms in your life this year.
Leave a Comment
Your donation will support the student journalists of Grossmont College. Your contribution will allow us to purchase equipment and cover our annual website hosting costs.
About the Contributor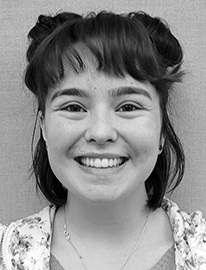 Dani Ucman, Staff Writer
Journalism major who enjoys reading and doing theater shows in the community in her free time. Enjoys listening to music and visiting Disneyland with family...