Study Abroad in Italy 2014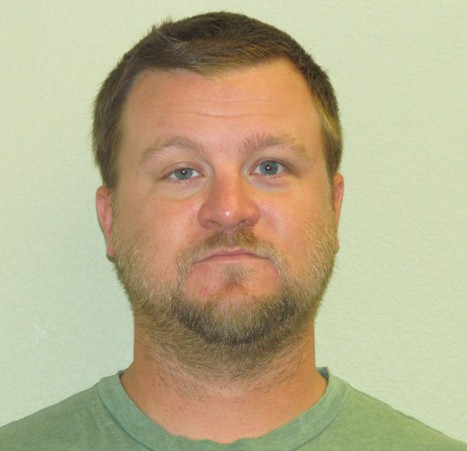 Students looking for a fun, exciting and memorable experience are in luck once again.The Study Abroad Program is back after a brief absence due to budget cuts. During the Spring 2014 semester The Study Abroad Program will take qualified students for an unforgettable educational experience to Florence, Italy.
The Study Abroad Program is available to students of community colleges in the San Diego and Imperial Counties Community College Association (SDICCA), which includes Grossmont.The program is open to students 18 years of age or older who have completed 12 units with a GPA of 2.0 or better by the end of the fall 2013 semester.
Interested students must complete and turn in an application, student release and student conduct release forms as well as a $450 deposit check to Dr. Marion De Konning the Study Abroad Coordinator at Grossmont College. These must be received by Wednesday November 20th Based on an enrollment of 25-29 students, the fee will be $6,990 per person. The fee excludes a $250 refundable damage deposit, optional medical insurance upgrades, personal effects coverage, or any Government and airline imposed fees. Students will also be responsible for personal expenses, textbooks, and meals. They do have the option of purchasing a 25 meal voucher for lunch or dinner in selected restaurants for $495. Students must enroll in at least 12 units while studying abroad. All units are UC and CSU transferable. A listing of the classes as well as more information and scholarships available are on the website http://www.grossmont.edu/studyabroad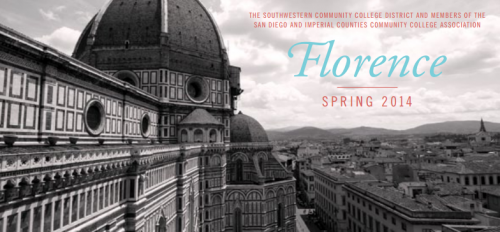 Included in the package price is roundtrip airfare and transportation to and from the airport and a fully furnished, self-catering apartment in the historical center of Florence. Upon arriving in Florence the students will be welcomed with a reception and orientation, and, a half day guided sightseeing tour.
Students will receive a museum pass for the duration of their semester good for free entry into numerous museums. Throughout the semester students will be taken on a full day guided excursion to each Sienna and San Gimignano. There will also be weekly programs of subsidized cultural activities, such as cooking classes, wine tastings, concerts, the opera and soccer matches. Also included are Italian police registration fees, a farewell dinner, the application fee and student medical and program fee refund insurance policies.