About Time: Movie Review
Filmmaker Richard Curtis, who made Love Actually and Notting Hill, recently released his new work titled About Time and gives audiences his "most personal film to date," according to official film page. Curtis' past films play on the unavoidable theme of human-nature and brings light to the realities of life.
    In this romantic comedy, Tim Lake, played by Domhnall Gleeson, is told by his father, played by Bill Nighy,  that the men of the family have the ability to time-travel. The restrictions on his power include only traveling in the past to moments that he can remember and he can't go into the future. Taking full advantage of his newly-found power he tries to catch himself a girlfriend. After moving to the city of London from the coast of Cornwall, Tim meets the beautiful Mary, played by Rachel McAdams. Tim knows this is the girl for him so after a lot of attempts at making a good first impression, Tim finally wins her heart.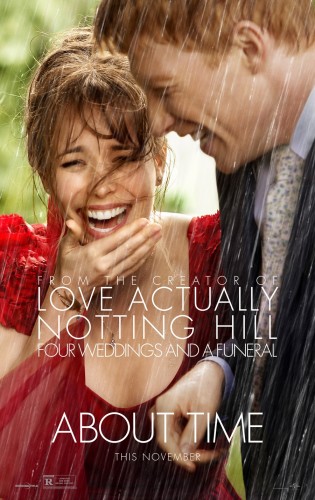 Although with great power comes great responsibility. Ultimately, Tim learns that even with his power, there are some decisions in life that you have to make and be able to deal with the consequences. About half way through the movie, it switches the focus from the love story of Tim and Mary to the father-son relationship of Tim and his dad. Tim has a hard time of balancing out the pros and cons of life and he knows that the only one who will understand his situation will be his dad, and his dad definitely had a few last lessons to teach him.
In my opinion, this is the best "feel-good" movie I've seen this year. It is incredibly witty and has a great storyline. It was almost as if it had two stories that melded perfectly together. Richard did an amazing job at showing the realities of life and how different people cope with them. He reveals how the trials and rough times throughout a persons' life, make the accomplishments and big moments worth all of the tribulations.