Swimming classes at Grossmont provide a healthy outlet for students!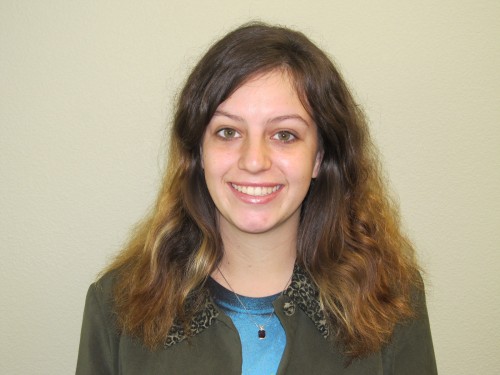 Now that the spring semester is almost half over, spring sports and extra-curricular activities are in full swing. One bonus Grossmont has to offer is the campus pool. Some students are enrolled in water classes for exercise, while others are on the swim or dive team, either way water activities have been proven to be very beneficial for students. Water exercise may play a bigger role than most people would suspect.
Swimming can be an important life tool for students that live in San Diego. There are multiple beaches, community pools, and warm weather during the summer that creates acceptable temperatures for water based exercise. Living this close to the ocean, an unfortunate fact is that many people don't or do not know how to swim. Grossmont professor Larry Larsen, one of the swim instructors on campus, explains that, "Of the U.S. population, half the people can swim four laps straight, and that's under five percent. The other half can't swim in the deep end." Larson believes if more students found a way to practice swimming in the deep end, or took a basic swim class, they would probably be safer at the beach and could also pursue more swim exercise on and off of campus.
Another benefit of swimming is that it takes almost all the pressure off of swimmers joints, which can make exercising a lot easier. Swimming is often recommended for those with arthritis and people looking to lose a large percent of weight. Swimming is a lifetime sport and doesn't impact an individual the way running, walking, or playing most high impact sports do. Like all water exercises, water walking is easy on the joints. An article written by Camille Noe Pagan at www.arthritistoday.org  explains water walking. In the article Vennie Jones, (Aquatic Coordinator for the Baylor Tom Landry Fitness Center in Dallas) talked about how water buoyancy supports body weight and can minimize pain on the joints because of it. Jones also explains about how "water walking," can build and strengthen muscles because the resistance in water is 12 times stronger than the resistance of air.  If water can provide that much relief to a student or individual suffering from pain or a condition where impact exercise is difficult, it's not hard to see why water exercise can be a miracle for some.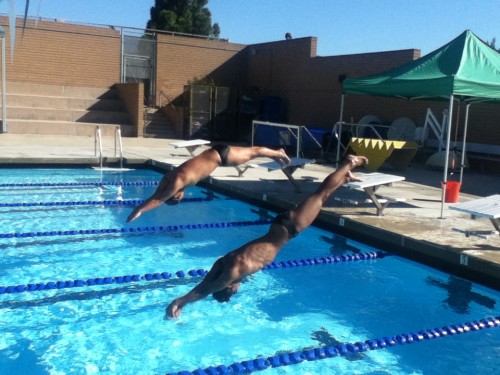 Some students have a goal in mind when swimming while others just enjoy the exercise. Grossmont student Robin Anderson said; "I enjoy swim because you can see yourself improving throughout the season." Results might not always be planned but many times are seen and felt.
Swimming might not be the preferred way of exercising for every student, but with every form of exercise there are things an individual will, and will not enjoy. Many students have found though that the benefits of swim out-weigh the things they might not enjoy as much. Grossmont student Emily Krasovich states; "I to like swim because it's individual and it's just you against the clock." Many students don't feel pressured necessarily to hop into the pool every day, the way other sports could make an already committed student feel over whelmed with late night practices, mid-day skirmishes, game days etc.
Swimming could be a productive form of exercise for any student seeking the benefits of both mental and physical balance in their routine. Swimming can make people happy because it releases natural endorphins from one's body. Swimming can also strengthen bones, reduce stress and tone muscles. If a student wants to prepare themselves for the water this summer, they could just dive right into a pool.