Novel Novels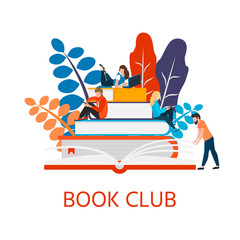 Start the semester with a fresh selection of books.
Welcome to Book Club 120. Let's begin by going over your required textbooks. Just kidding!
The purpose of this is to share a variety of books ranging from dystopian novels to love stories, and anything in between. These books are not required, but they are encouraged, and probably much more interesting than an overpriced textbook.
While it is the start of a new semester and time to get into study mode, you still need to take a break every so often. The best way to spend those breaks is with a book to read and a mind ready to learn and explore.
Sometimes the story in a book is so great, it deserves a second one, and a third. Luckily, To All The Boys I've Loved Before, written by Jenny Han, continues with two more books, the second being P.S. I Still Love You and the third being Always and Forever, Lara Jean. While the Netflix film is an impressive adaptation, you are able to get more invested when you read the first book and the second and third, of course. Yes, it can be considered a cliche love story, but the characters are unique, likeable and admirable. Love is not the primary focus either. The story line deals with growing up, friendship, family and relationships. The series has a good balance of a light hearted and serious plot. If you are a fan of love (but not too much love) stories, a good book series, or watched the movie and didn't know it was a book, then give these three a read.
Second on the list is The Road by Cormac McCarthy. Set in a post-apocalyptic America, The Road tells the journey of a man and his son as they navigate a desolate, dark and violent world on their way to the coast. This book is filled with themes such as love, good versus evil, violence and spirituality, all of which are mentioned on shmoop.com. While such a hostile and dark world makes for a dreary read, the relationship between the main characters and their interactions hint at some kind of hope. Interestingly, the setting and relationship between adult and child can be considered similar to the style used in the movies A Quiet Place and Birdbox, which are quite popular. The Road was also made into a movie, but to really experience the dismal-yet-fascinating post-apocalyptic story, reading is the best route to go.
Lastly, the third book is Watchmen, a graphic novel by Alan Moore. Watchmen focuses less on the everyday superhero who may be proud and mighty, and more on superheroes who deal with moral issues relating to society and their own lives. The story follows a group of heroes investigating a murder and dealing with 1980s America on the brink of a nuclear war. Power, peace and violence are major factors the characters face throughout the novel. In addition, their journey will reveal intense psychologies and traumas that bring up the discussion of the fine line between hero and villain, as stated on dccomics.com. Watchmen changes the perspective of superheroes by exposing them to the common struggles people face and placing them in a high intensity environment where they may blur the line between hero and villain. If you love a good superhero fix, or have never read a graphic novel, give Watchmen a read. It is quite different from an ordinary superhero story and well worth the read.
From teen romance to a post apocalyptic world, these books are unique, intriguing and must-reads. If these aren't your usual go-to genres, then step out of your comfort zone and give them a chance, as every book deserves to be read