Who's in Charge Here?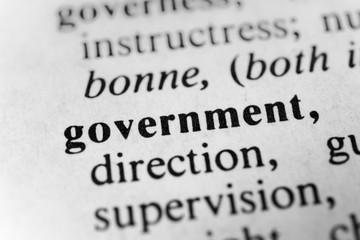 Aaron Bistrin, Staff Writer
October 10, 2018
Know who is making the decisions at Grossmont College.
It is important to be informed on who is making the major decisions when paying an institution for your education. Unfortunately, some students may not understand how decisions are made within their school. This November, there will be a Governing Board election for two open seats on the Grossmont-Cuyamaca College District Governing Board. These seats are both critically important, but for different reasons depending on if the person is faculty member or administration.
Jim Mahler, head of the American Federation of Teachers Guild for the district, said that recent board members have made it difficult for faculty to come to an agreement on their contracts. According to Mahler, the current board has slowed the process because they do not want to offer a compensation amount comparable to what the faculty union is seeking. With these open seats, union leaders say they feel as though they have members up for election that are more in favor of falling on their side with major decisions. However, the faculty union wants to end these negotiations before the incoming board arrives to ensure they can come into a clean slate and address issues affecting the entire student body.
"We are not just electing these new board members to help faculty and teachers, but because they have a long history of being teachers and helping students," Mahler said.
He added that many have expressed feeling that the current board does not view the student body as an intrinsically fluid situation; instead they have viewed the student body as statistics and numbers on a chart.
The board also decides on their own salary and raises. This was shown in full light when they decided to give themselves a 4 percent raise for the five top administrative positions, which averages a pay of $150,000 a year. Some faculty members say they believe it is fiscal insanity to let people dictate their own salary, schedule and workload. It seems to contradict the very existence of the Governing Board, which is to keep checks and balances within the school system.
The board argues that it must make these positions attractive due to some of the financial struggles associated with living in San Diego, as well as the stress of upper management and decision-making. On the contrary, faculty union representatives have said the Governing Board's pay raises emphasize the current feeling of distrust that will continue to drive faculty to seek other employment opportunities. This highlights the need for a cohesive and nonpartisan Governing Board.
That's why this election is even more crucial for the future of Grossmont.
Students need to know more about who is making the big decisions within the school. However, the reality is, that most students have no clue what the Governing Board actually is, let alone what it does or who sits on the board. Here are the candidates who are up for election.
Trustee Area 1
Linda Cartwright
Public school teacher and former president of the National City Elementary Teachers Association.
"Community colleges must remain affordable, providing college transfer and career training opportunities. Our veterans need workforce training to become successful members of our community. I am not a politician seeking higher office. I am a career teacher seeking to ensure our East County students succeed."

Jonathan "John" Olsen
Real estate agent.
Top Priorities: Help foster a culture of working with sectors of business to provide avenues into technical fields. Close the gap between outgoing students and the required skills to be competitive in the workforce. Create programs and alternative avenues to obtain the skills and education to succeed once entering employment.

Trustee Area 2
Bill Exeter
Local business owner.
"I am running to put our students' needs first by managing finances prudently, and offering innovative, relevant education, and expanding opportunities to include more veteran and immigrant students. With my business background I will advocate for better industry partnerships, so our students can graduate with jobs, not debt." (votersedge.org)
Debbie Justeson
Incumbent; current member of Governing Board.
"My top three priorities: Continue my commitment to improve public education by promoting and supporting programs that focus on student success. Ensure community colleges remain affordable, providing college transfer and career training opportunities, especially for our veterans. Ensure that our tax dollars are spent wisely, with transparency and accountability, and that we continue to receive clean, financial. (votersedge.org)

Trustee Area 5
Brad Monroe
Professor at Cuyamaca Community College
"I want to ensure colleges remain affordable, providing college transfer and career training opportunities, especially for our veterans. As an East County taxpayer, I want to ensure our tax dollars are spent wisely. with transparency and accountability. Using my extensive classroom experience, I want to be sure we have policies that help students succeed." (votersedge.org)

Teresa Rosiak
Medical Credentialing Specialist
"I want to ensure fiscal responsibility within the district, based around transparency and an open communication, creating an equal playing field for faculty, students and administration.
I want to see more diversity with in the schools and programs and resources that reflect the diverse demographic within East County. I believe a fresh set of eyes that can make the hard decisions and find solutions outside the box, is what is needed for continued student success."