What Happens in Science Club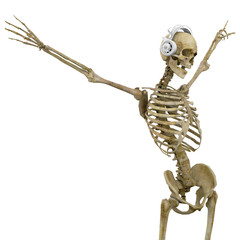 You don't have to major in it to love it.
Approximately 5.18 quadrillion cells can be found once a week in a room with water faucets and gas valves at desks, beakers empty or full, and a large periodic table of elements hanging on the wall. According to a National Geographic article the approximate number of cells in the human body is 37.2 trillion. Multiply that by 14 and the result is the total number of cells per body for each member of Grossmont College's science club, which meets in building 30, room 250, every Friday from 2:30 p.m. to 3:30 p.m.
While the occasional meeting may start with a painfully clever science joke, president of the club, Adam Alshaheri said the purpose of the science club is to serve as a place for "all students and the community to come together to share the love for science." In addition, Alshaheri said they also participate in internships, volunteer to teach science to children and plan field trips for the club to places such as the Birch Aquarium and observatories in Los Angeles.
Advised by chemistry professor Jeff Lehman, a typical meeting consists of going over events they are participating in as well future plans or activities. Club secretary Ashley Hare said they do "fun activities, especially at the end of the semester, near finals," such as make silly putty, kinetic sand and bottle rockets. Alshaheri said they also "plan on making ice cream."
When they're not engaging in scientific activities, Hare said the club may be found teaching science to school-age children at libraries and even on campus. A larger event they participate in is Grossmont's Inter Club Council fairs, which showcase the many clubs on campus as a way to reach out to students.
In fact, vice president of the science club, Justine Aquino, said her favorite part about the club is "volunteering with kids and teaching them through lab demos." The lab demos taught by the science club are often part of after school programs that have reached out to them, Aquino added.
What makes the science club such an intriguing group is the welcoming and positive attitudes of those who are members, their love for science, their eagerness to share it with Grossmont and the community and their appreciation for the club as a whole.
"It's a great camaraderie, people with similar interests being able to come together," said Hare when discussing her favorite part about the club.
Sharing Hare's enthusiasm, Alshaheri said "seeing everyone enjoy one subject together" is his favorite part of the science club.
From an advisor's point of view, Lehman said, "We all come together around our common interest of science." Lehman said he also enjoys being able to meet many different students that are part of the club.
The shared passion for science among the members of the science club is inspiring and representative of the type of community that being encourages at Grossmont, especially in clubs and organizations.
As Aquino said, the club "is a good way to make friends at school." Most importantly, "you don't have to be a science major to join," Aquino said. Just show up with a passion for science and an eagerness to learn, teach and share with fellow members and the community.