Dance Department Dazzles
Lights, camera, dance! Grossmont is ready to perform.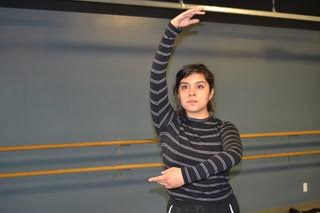 The Grossmont Dance Department is on tour. Grossmont gives the whole idea of "razzle-dazzle" as they tour all around the San Diego community to perform at local high schools. This is a part of Dance Professor and Committee Director David Mullen's sabbatical, an extended leave taken for a university professor to study and travel.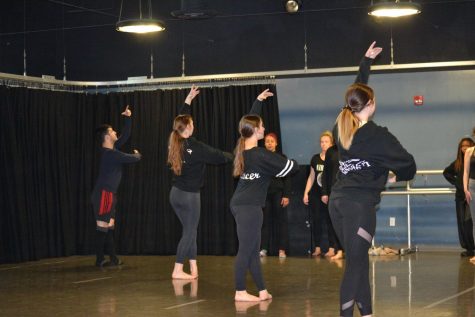 When he came to Grossmont 21 years ago, he said he wanted to establish some kind of dance department for the school. "Enrollment has been a struggle so I thought: 'You know, if we could put together a company, do it as an outreach, like to try to use it for recruitment. We could go to high schools, stuff like that, and it would raise the visibility of the dance department," Mullen explained. Mullen journeyed across California and observed how other schools who had dance touring programs structured their ideas.
He wanted to find out the nuts and bolts behind scheduling it into a class, providing transportation and operating the company as a whole. After his research, Mullen proposed his plan to Grossmont, and the program is now successfully in its second year.
Mullen elaborated: "Last year, because it was our first year, we did about six different shows. I got feedback at the end of the semester, and it seemed like the overwhelming feeling was we need more opportunities to perform." The touring company itself is not like any standard class. This class is audition-only, and is designed as a 16-week program. During the first eight weeks Mullen, the dancers and choreographers basically put together a half-hour show and rehearse it. They start in Intersession, just before the Spring semester, so they can start to buckle down. For the following eight weeks, they rehearse over and over again, working out every detail. Then they put together a script and come up with the theme.
"All the pieces tie together. This year the theme is  'What Brings us Together,' focusing on how we're so divided. I really wanted to find something that explored dance as a tool for bringing people together, and so we've done that," Mullen explained.
The audition-only class is unique in so many ways. Not only are there professional choreographers coming in, but a student gets the opportunity to choreograph a dance as well. Grossmont student A'lona Carter has taken every dance class the department offers. She has been dancing for 11 years and continues to show off her talents. She has choreographed four or five major shows at the school, so she is no rookie. Although the dancers may be hitting the road, Carter will sadly not join; however, she has high hopes for the performers.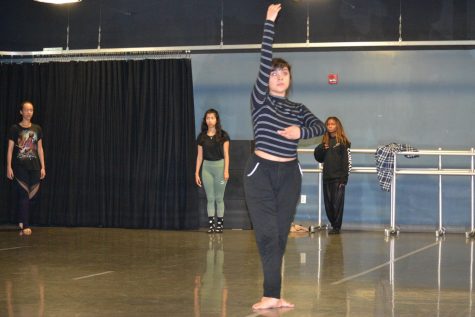 "It's amazing to know that I am getting this opportunity. I'm so grateful to have a platform to put my work out and have people see it. I mean, even though I'm not there, people will know that my name is on it," Carter said. "There's an introduction to all the pieces. Before every piece starts, they say the choreographer's name and what their piece is about and the foundation."
Mullen said he would like, at some point, to have more student involvement as choreographers and not just as performers, as he tries to grow the program. He said he tries to empower as many students as possible. His goal is to outreach to the high schools for recruitment and prepare the dancers who want dance careers, making sure to support his dancers' dreams. The dancers are ready to bring on their A-game and empower high school kids. Below are the dates listed and the locations. The show is sure to be a good time, so go out and support our Grossmont Griffin dancers.