Enrollment Rolls Around for Fall
It's never too early to think about what classes you should take in the fall semester.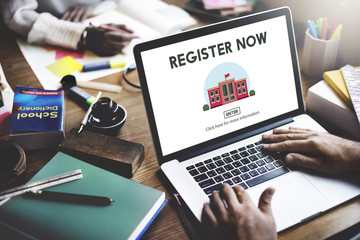 Registration begins June 24 and will go through Aug. 15, with classes starting at $46 per unit.
Returning Grossmont students will be receiving emails from with their priority registration date approximately one week  before June 24. As usual, you will have to log into WebAdvisor, which can be accessed through the Grossmont College website: www.grossmont.edu.  Your username will be your: first name.last name, and if it is your first time logging in, your password will be your six digit birth date. If you do not remember your password you can go to Admissions and Records in building 10, where they can reset it for you.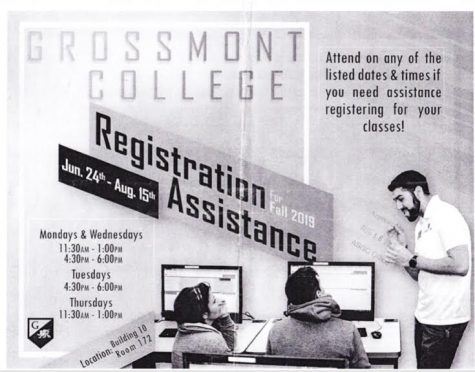 Also, during the registration period, the Grossmont College Outreach Department will be offering a Registration Assistance event. This event is for students who need help registering for classes. The above flyer provides the days and times listed, as well as the location. When you attend this free event, ambassadors from the Outreach team will be there to help guide you on your way to registering for classes.