Pets-For-Pep
De-stress for finals with some cuddly creatures on campus.
What's a better way to de-stress than to snuggle with a furry friend? With the overwhelming amount of pressure and anxiety that finals bring, Grossmont has found a way for students to cope, and it's just a cuddly hug away. For Grossmont's De-Stress week, kicking off just in time for finals, Grossmont Peer Mentors: Rebeka Lexow, Janelle Silvas and Brooke Stahley, along with a non-profit organization, are putting on Pets-For-Pep. Taking place Wednesday, May 22 from 2:00-4:00 p.m. in the quad, this relaxing event not only allows for a study break but supplies a cuteness overload as well, with animals such as cats, dogs, and bunnies just waiting to be snuggled.
"We are bringing a Polaroid camera so we're going to have polaroids hung up all over the place and people are going to get a chance to take pictures with their friends and take that home and one with the animals," Stahley said.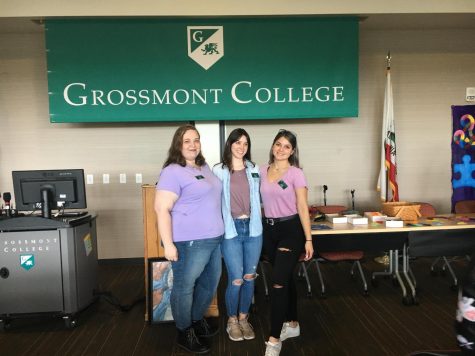 It's the perfect opportunity to take that much deserved study break as Silvas explained: " We have the chance, through all the craziness to say, 'let's just go pet a dog, let's go play with some rabbits, let's have a nice relaxing 20 minute break in between finals. Let's get our head space cleared, that way we're not having this stressful time during this whole week.' We can really just take a break, hang out with some friends and hang out with some really cute animals."
This event will take place in the quad, bound to make it the center of attention and cuteness. "It's right here on campus so you don't have to go anywhere else they're almost like kind of in your way," Lexow said.
Whether you're an animal-lover or just the casual cuddler, Pets- For-Pep is a sure way to take you out of that finals funk and add some animal awesomeness to your day, during the most stressful time of the semester.