Game, Set, G-House: Women's Tennis Serves Excellence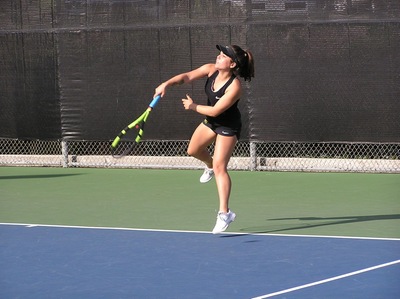 Women's tennis began their season serving aces and never faulted, going a remarkable 12-0 against PCAC opponents. Remaining undefeated throughout February, these impressive Griffin ladies dominantly won their first seven games taking down conference foes, College of the Desert Roadrunners and San Diego City Knights, on their path to the playoffs.
Typically, the first loss of the season can easily discourage a team: not for these resilient ladies though. After falling to the prestigious University of Rochester, one of the country's top-tier research universities, G-house dished out the vengeance their following two games. Competing against a team of this magnitude only motivated the Griffins, as they came out racquets blazing and shut out conference competitors Palomar and Imperial Valley by a combined score of 14-0.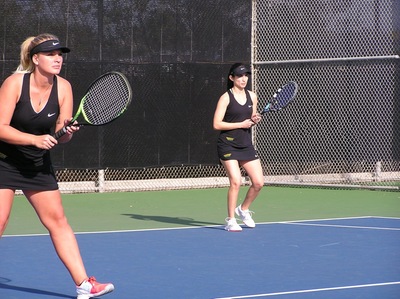 In fact, the ladies posted five shutouts, including the final game of the regular season when they defeated conference rival Southwestern College, solidifying them as conference champions in the PCAC for the seventh-straight year.
The team came into the postseason with high hopes as they were going up against a tennis juggernaut, competing in the first round of the SoCal Regional Quarterfinal Dual Team Championships against the undefeated Orange Coast College Pirates. The Pirates entered the playoffs sizzling, riding a perfect 22 game win streak.
While Grossmont proved resilient throughout the regular season, unfortunately, their post season would come to an end as they fell to the Pirates 5-0 – the first and only time the team was shutout all season. The Pirates went on to take it all and win State Championship against Foothill College.
Overall: 15-3  Conference: 12-0  Home: 7-2 Away: 7-0