Asian Pacific Islander Heritage Month
Grossmont's API student club and committee celebrate API history on campus during May.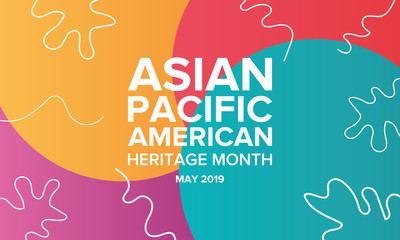 On May 1, the Asian Pacific Islander (API) student club and committee kicked off the start of Asian Pacific
Islander Heritage Month at Grossmont College. API Heritage Month celebrates the history and culture of the community.
The club and committee have correlated a series of events to celebrate and educate the various cultures and beliefs
from Japanese, Indian and Filipino dances to panels discussing religion and racial microaggressions. API Heritage Month is meant to be a time of celebration and connection for those who identify as API.
"We especially want to celebrate any of our students, staff and faculty who identify very proudly their API identity—
that could be Asian, Pacific Islander, even inclusive of South Asian," said Daniela Sow, API club co-advisor and Grossmont instructor.
However, you do not have to be API to join the celebrations. Sow said the events are very inclusive and open to all.
"This is all very new, this is our second annual API event series. We did this for our first time last year, and we've been growing since," Sow said. The club, which started last year, is also looking for more students to join, and you do
not have to be API to join. The purpose of the May 1 kickoff was to have an environment for people to converse and get to know one another and discuss the upcoming API Heritage Month events. "I don't think people realize how big our API community actually is," Sow said.
"We just want to create a nice, friendly place to mingle, for people to get to know one another, to build connection and community. That's what Grossmont College is all about. I see us as a very diverse and inclusive place and we want to continue with that as our mission, as a committee."
Creating a space to build a community is very important, especially if your community or culture is misconceived or overlooked. Much like other communities, not everyone is familiar with API heritage, but having the event will expand Grossmont's API community and educate others.
"We are trying to bring awareness to a lot of things people are unaware of, like troubles within the API community,"
said API student club member, Marcu De La Cruz.
When you belong to your own community, it may not occur to you the issues, stereotypes and struggles other
communities and cultures endure. Or, you may not see the issues within your own culture and community. "To be
honest, when I first joined, I didn't really realize all the underlying issues that were within our community," said De La Cruz, adding on: "This is my first time joining this club and it's actually shining a lot of light."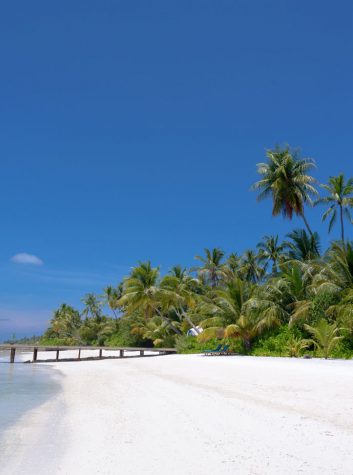 De La Cruz said some of the underlying issues include stereotypes, hardships at home, coming from another country
and feeling out of place. "I remember coming here when I was four years old, and I felt so out of place. I was trying
to always fit in, I guess, and sometimes I kind of gave up who I really was. For example, when Filipinos talk to their
older brothers, with respect they call them 'Kuya.' But around my peers, when I called him 'Kuya,' it was kind of weird.
I would always just call him by his first name," De La Cruz said. It is stories like this that need to be shared, and there's no better place to do so than within your own community of people who share your background and who are there to support you regardless of background and culture.
It's important to have a community to belong to, especially in college. "We have a very big, diverse campus, and it's very important that we make everyone aware of being available, you don't have to be API. All of the staff and faculty are here to help the students," said Pat Palma, an API committee member.
Like other cultures, there are subjects in the API community that are hardly discussed. "There's so much taboo in
the API community," Sow said. "There are things we just don't talk about. Like sexual orientation, we don't talk
about our feelings, we don't talk about depression and anxiety and other mental health issues and that creates
more mental health problems, if we can't vent about it to our loved ones.
The limited discussion on such important topics will be the topic of "The Things We Don't Talk About: API Identity, Roots, Celebrations, and Struggles," a lecture by Professor Kirin Macapugay from City College, which will be held in Griffin Gate on
May 14 at 9:30 a.m. The API community, like other minority communities, faces unnecessary stereotyping and racial
microaggressions. On May 16 at 9:30 a.m. in Griffin Gate, Dr. Judy Patacsil from Miramar College will be participating in a discussion with a panel consisting of a few API students from Miramar and Grossmont.
"We're trying to create a diverse discussion, just different students of different API identities to talk about the ways in which they've experienced racial microaggressions," Sow explained.
"When someone says, 'Where are you from?' and you say, 'San Diego,' and then people say, 'Well, no, where are you really from?' … It just makes you feel like you don't belong here, it makes you feel like a foreigner like you're someone who is being othered or marginalized."
These two events cover the more serious aspects of the API community in order to connect the community and educate those outside of it on the adversity they face. In addition, on May 13, Dr. May Fu will offer "The Model Minority Myth," a lecture and discussion on different minorities, but with primary focus on those who are API and how the community has been impacted.
API Heritage Month is still a celebration. On May 14, there will be a Japanese fashion show and dance by the San Diego Kimono club at noon in the main quad, as well as a Buddhism discussion with Chaplain Noriko Kawai at 2 p.m. in Griffin Gate. Then, on May 15 there will be a Tinikling dance, a Filipino-style dance performed by elementary
school students in the quad at 10 a.m.
Following the Tinikling dance, there will be an Indian dance performed by Rudraprasad Swain at 11 a.m. During
that time there will also be a few API food trucks and vendors in the quad. Each of these events highlight a
different aspect of the API cultures and communities, whether they are more serious or celebratory. The events are a reflection of what Grossmont's API community has achieved and expanded to.
"What we've tried to do is not only create a representation of the API community that exists here at Grossmont, but to create a sense of belonging and a raising of awareness for these types of issues that API people go through and people don't even realize it," Sow said.
"I think to not only raise awareness, but to challenge stereotypes that everybody has about the API group and hopefully change minds and attitudes so that we have a more harmonious campus— so whenever you are interacting or working with an API individual, there's a sense of understanding now because they're more than just what you've heard."
API Heritage Month is about raising awareness of the API community and "to celebrate our roots, our heritage.
To be proud of it as well as share our struggles," Sow said.
In only its second year at Grossmont, API Heritage Months shaping up to be a successful event, and the API community is expanding and making its community stronger as Grossmont strives to become more inclusive. From the starting point of the API committee and student club, it has tremendously grown.
"It started from nothing in January 2018," Sow recalled. "There was nothing, and I believe that everything starts from a conversation. You just ask somebody, 'Hey, what do you think if we formed a committee?'
And then you talk to a few more people and then you end up in an email trail and then we set up a conference room meeting and then it grows and people hear about it.
So, a dialogue between two people is a beautiful thing because that's how this all started."