De-Stress with De -Stress Week
Relieve stress with these tips.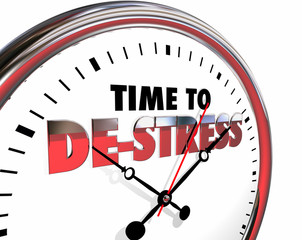 W e are in the home stretch for the Spring 2019 semester, and there is one last thing to worry about. Finals, the most wonderful time of the year… said no one ever.
For most students, finals can make or break their semester. Right before finals week, colleges usually put together an event for students to help take their minds off finals for a little bit. It's called De-Stress week, a week where you can balance your school life with time to yourself. It's only natural for students to feel very stressed out during this time, so here is a list for students to help out with balancing school and social life.
1. Take a warm bath or shower to decompress. Doing this
lowers blood pressure, helps you fall asleep faster and helps
with reducing headaches.
2. Take a long nap. Long naps can help reset your mind, help
you feel refreshed and make you maintain focus. Make sure
you set your alarm so you don't over sleep.
3. Make a list. The best way to have a grip on finals is to create
a to-do list for all of your classes. For instance, first priority
on your to-do list can be studying for your math class and
second can be testing yourself for your math final.
4. Work out. Lift weights, run or do whatever you prefer to do to stay
in shape. Working out can help release tension that you have
built up to finals.