Service
Benefits for those who served and gratitude for those who gave their lives.
Since San Diego is home to so many military families, it's no surprise Grossmont College has between 600 to 700 military veterans on campus during the semester. The Veterans Affairs Office on campus offers benefits especially for former service members and their families.
The Veterans Affairs Office, also known as the VA Office, is located in Admissions and Records to help vets with their education plans and utilize the GI Bills available to them. Veterans who are enrolled at Grossmont work at the office to assist their fellow veterans.
Branden Eckstein, a veteran who is an employee at the VA Office and a student majoring in business administration, said: "A lot of people we get are fresh out of the military, so they don't really know what they're doing. They come in and say, 'Hey, we want to use our benefits.'"
Employees such as Eckstein help new veteran students find majors to suit their interests, set up class schedules and education plans. The VA office not only assists veterans but also dependents and spouses.
One of the ways Grossmont caters to student veterans is the Veterans Resource Center located in Building 21, which provides a communal space for all veterans.
"We have a lounge in there, so if you're here all day you can put food in the fridge or use the microwave," Eckstein said. "We have a TV, a quiet computer lab and study area that they can print for free."
In the future, veterans on campus can look forward to a new VRC with updated facilities.The veterans on campus meet with separate counselors who specialize in education plans for men and women utilizing their GI Bill.
"The VA is very specific so we don't get to take whatever classes we want. You're on a degree plan," Eckstein said. "Vets who have been honorably discharged get priority registration about three weeks earlier than others."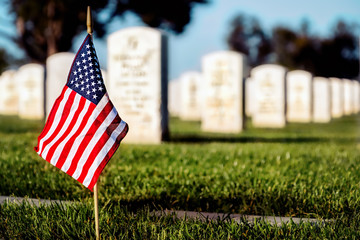 A large aspect of the VA Office on campus is setting students up for the GI Bill that applies to them. Eckstein describes the benefits and eligibility:
1. For the GI bill, you have to have served in the military.
2. Another GI bill exists for dependents who have lost a parent in the line of duty. These students get the same benefits as a veteran does.
3. The Dependant Education Systems is a small monthly stipend dependent on the service member to whom you're related being considered 100-percent disabled.
4. Cal Vet Fee Waiver is offered through California. There's a minimum rating of 30 percent disabled that your parent or spouse has to be in order to be eligible for that benefit, which waives tuition.
With Memorial Day approaching on May 27, Eckstein explained the difference between Memorial Day and Veteran's Day, which are often confused. "Memorial Day is to memorialize the troops in our history who have perished during war time and battle," he said. "Not so much for veterans. It's about those who are no longer with us— being killed in action or whatever the case may have been. Remembering and honoring the people who have fallen in battle."
Memorial Day is often referred to as a much needed three-day-weekend used for barbecuing and relaxing. Many Grossmont students might celebrate it as a free day to cram before finals week. Whatever way people choose to enjoy the holiday, it's often not focused on our fallen heroes.
Grossmont student Marisa Contreras said, "My family usually has a barbecue together, and we always pray for our country.
On Memorial Day, it's a good thing to have a balance in remembering the people who sacrifice daily for our country and making new memories with the people we love most," Contreras added.
Adelyn Reed, a Grossmont student, said: "When I was younger, we used to visit the grave sites of my great grandpa who was a war veteran. It's always good to appreciate how we're able to live in this country. A lot of that is due to people who've sacrificed their time and lives to serve. So that's worth celebrating."
However, Eckstein encouraged students to: "Take a moment of your day when you're barbecuing or at the beach to just say thanks. Thanks for your sacrifice. And know that's why you have the day off. Keep in mind it's not just a fun holiday, there is meaning behind it."
This Memorial Day, find a way to specifically honor the fallen heroes to whom we owe our freedom.