Political Economy Week
This year's event offered a time to reflect on the past for a better future.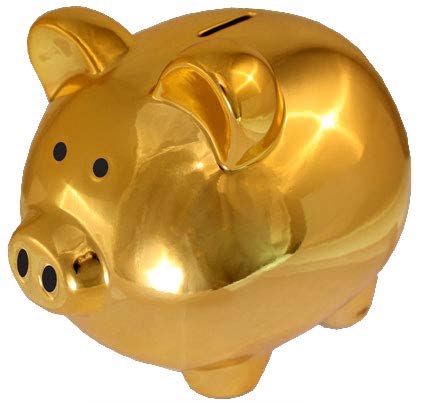 he Political Science and Economic departments hosted the 2019 Brian Jennings Political Economy Week from April 22 to 25. During this week, students attended several different presentations on a variety of topics.
One informative presentation, "How We Failed MLK's Dream" by Political Science Professor Joe Braunwarth,
explained the difference between social movements in the 1960s compared to today. Braunwarth explained the personal costs made by individuals who supported the Civil Rights Movement.
Many individuals would leave their jobs and education. In most cases, many individuals were beaten or sprayed down by fire hoses. Dr. Martin Luther King Jr. died fighting for equality and civil rights for all. King's death was a "personal cost," according to Dr. Braunwarth.
During the presentation, students had the opportunity to analyze King's 1968 speech "I've Been to the Mountaintop."
After analyzing key points, students found the underlying message of the speech was: King would do anything at a
personal cost to improve civil rights. The presentation informed students of standing up for something they believe in and the importance of taking action. King's dream was for justice and for people to make
their voices heard.
According to Braunwarth, we have failed King's dream on account that the nation is still polarized because it is hard
to understand and fight for justice. There is no effort being made today because people do not want to be criticized or they don't want to sacrifice personal time.
Braunwarth said he believes the majority of the nation wants justice, but "if you don't stand up or take action, it doesn't matter what you believe in."
Another interesting presentation was "A Century of U.S.- Mexico Relations" by Carlos Contreras, history professor at
Grossmont. This presentation helped inform students about the long historical relationship between the U.S. and Mexico.
The relationship between both countries is complex, but it is also rich and deep. Both countries, bound to one another: economically, politically and socially. Bilateral trade has increased by six times after the agreement of NAFTA. Adding on, Mexico is the second largest buyer of U.S. exports, according to Contreras. The presentation started with a brief history lesson of the relationship between these two countries. From 1876 to 1910, Mexican President Porfirio Diaz focused on free market and attracting foreign investment.
The "finders, keepers" rule was applied: If an American company found a natural resource in Mexico, they could keep the resource they found.
For this reason, U.S. investors poured into Mexico. Statistics showed that 73 percent of copper from Mexico was dominated by American companies. They owned 25 percent of Mexico's arable land, and American companies owned most of Mexico's underground wealth, such as mining and minerals.
In the 1920s, economic growth collapsed, and marked the beginning of conflict between both countries. Americans wanted. Article 27 of the constitution nationalized oil, mineral and land rights. Lazaro Cardenas, the new President of Mexico, believed American companies were violating Mexican law. Americans were furious because their values in Mexico were taken away, so they began to boycott Mexican oil and minerals.
Mexico threatened to sell oil to Nazi Germany and Japan during World War II. The boycott was called off and both countries began to improve the relationship.
In addition, Mexico declared war on the Axis powers after Germany sank two Mexican ships. With many American men leaving home to fight World War II, over 450,000 Mexican workers crossed the border to work in agriculture, railroads and other industries. After 1964, employers still wanted Mexican workers, regardless of
documentation.
The actual relationship between Mexico and the U.S. is better than what is portrayed in the media. According to Contreras, "Trump's view of Mexico as a land of thugs, drugs and rapists' belies the complex realities of the U.S.-Mexico relationship."
He continued: "It feels like the media and the opinions from the president want to draw an image that both countries do not like each other. The reality, is that both countries need each other for economic and social prosperity."
The 2019 Political Economy Week held a variety of different presentations to inform students about various problems seen in the world today. The goal of the event was to help students understand complex ideas.