PROMI$E?
Are you eligible for free tuition?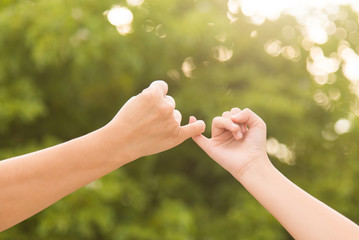 You have finally applied and registered for classes at Grossmont College. For first-year students, getting to choose your own classes toward your future can be exciting. But what happens when you realize that you can't afford to take as many classes as you'd want this semester?
It's practical to say community college is the cheaper and more affordable way to go, especially for students whose families can't afford to pay thousands of dollars each semester at a UC, state or private school. Still, students are able to look for ways to gain support and maybe get a whole year paid without having to pay back any money or take out loans.
You may not be up to date with all of the plans that Grossmont has to offer, but all you have to do is make sure you follow these simple requirements in order to qualify.
If you are a California resident and attending Grossmont or Cuyamaca for the first time, you already knocked off two of the requirements for this plan. Following down the line, some of the other requirements are to sign the Promise Pledge, complete an Education Plan and orientation, complete your FAFSA and maintain a full-time status at Grossmont or Cuyamaca colleges.
Furthermore, you may even qualify to extend this plan to your second year, if you maintain a 2.0 GPA and complete the 12 units during each semester of your first year.
"It was a burden lifted off of my family's shoulders," said Andrea Gonzalez, a student at Grossmont. "It was one thing less that we had to worry about financially.
This can be true for a lot of students' families who can't afford to pay for everything all at once. Another student, Brenda Romero, said, "It provided a lot of resources and gave us opportunities to explore and better know the campus."
But wait! In case you haven't heard: Second-year or transferring students, if you weren't aware of this Promise plan, can apply as well. Any second-year student can be eligible if you have completed 12 units for each semester of your first year, earned a cumulative 2.0 and are a California resident.
The deadline for the Promise plan expired Sept. 10, but those who are returning for a second year or know a student coming for their first should consider applying for next year.
Those who did apply this year will soon find out through email if they are eligible, so students should watch for them. Those who are eligible for the Promise Plan and have paid already for their starting classes will be automatically reimbursed. For those eligible who haven't yet paid for any classes, their tuition and fees will be "covered by the Promise Plan," according to the Grossmont and Cuyamaca district offices.
Why wait? If you can be covered by the Promise Plan, then sign up. It's easy for students, and even easier if you head over to Grossmont's Admissions and Records, where many people are willing to help guide you through the steps that are necessary for you to be eligible for this program.
For more information about the Promise Plan, you can contact the Promise team at [email protected] or you can visit the website at mycollegepromise.net.