The District Misreported Its FON Report , But What Does That Really Mean?
The college district did not hire enough full-time professors and will now be fined more than $200K by the state.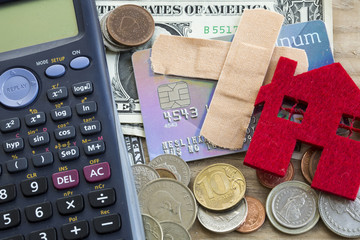 The college has to provide an annual report of how many full-time equivalent faculty are employed by the district. A requirement is set by the state based on student enrollment in an effort to increase students' quality of education.
Grossmont College's district – Grossmont-Cuyamaca Community College District –
misreported its 2018 faculty obligation number (FON) report. The 2018 report counted faculty who should not have been counted, resulting in the district being penalized by the state of California.
Assembly Bill 1725, Section 35, passed in 1988, requires California community colleges to shoot for at least 75% of its instructional hours to be taught by full-time professors. This would result in less than 25% of its instructional hours to be taught by adjunct professors, also known as part-time professors. The faculty obligation number was required to be met in an effort to enforce this 75:25 ratio goal. Depending on the district's amount of student growth or shrinkage, the FON requirement will change.
"This is a poorly designed way to get there," said Jim Mahler, the president of the American Federation of Teachers Guild Local 1931.
"Unfortunately, instead of them writing legislation that says your percentage has to move towards that, they wrote the legislation that just said you had to have X number of faculty," Mahler continued. "So you can meet your number and then hire a bunch of part timers and not change your percentage."
Mahler went on to say better legislation would be "based on percentage rather than whole numbers."
Many students are oblivious to the difference between adjunct and full-time faculty, and even more to the 75:25 goal, but not everyone.
"I would prefer full-time faculty, mostly because their time isn't split between two different schools," Grossmont student Richard Alcantara said. "It overall makes for a better experience for everybody."
Various studies have also found hiring more full-time professors to be beneficial to students. According to the article "Contingent Faculty at Community Colleges: The Too‐Often Overlooked and Under‐Engaged Faculty Majority" in an academic journal, there are various measurable ways having more full-time faculty improves student success. The article cited M.K. Eagan and A.J. Jaeger, who found community college students who have more exposure to full-time, tenured faculty were more likely to transfer to a four-year institution.
"The more full-time faculty we can have on staff, the better of an educational experience the students are going to have," Mahler said.
"Because they're going to have a faculty member that's only in one place, that's not working several different jobs, they're going to have an office, they're going to have a phone, they're going to have an email, they're going to have a presence on campus, they're going to teach more classes," Mahler explained. "So they're going to be more available for students and just more part of the institution, whereas we have many part-time faculty that are excellent teachers, but because of other job demands, they may not have as much time to spend with students as a full-time faculty member would."
The Grossmont-Cuyamaca District released a 2018 FON report that was found to be false. In a memo to Sue Rearic, the district's vice chancellor of Business Services, Frances Parmelee – assistant vice chancellor for College Finance and Facilities Planning Division for California Community Colleges – wrote: "The District was required to meet its FON obligation of 307.5 and the reported amount was 310.7.
However, additional information provided by the district shows that six positions should not have been counted as full-time equivalent faculty late retirements…. The district should have reported an actual FON of 304.7, which results in a shortfall of 2.8 full-time equivalent faculty."
As Mahler summarized: "They counted retirees that shouldn't be counted to make sure we didn't go below the number."
In an email to the district's chancellor, California Community Colleges Chancellor Eloy Oakley wrote: "The Chancellor's Office unequivocally believes that the Grossmont Community College District (GCCCD) had acted in good faith."
He went on to write: "The penalty is related to the timing of the hiring. The hiring of full-time faculty did not align with the reporting period and other requirements." The email was provided by Anne Krueger, communications and public information director for the district.
"We report this in November, so that's before the semester's over, and we had eight requirements in process, and we expected those to be finished, so we reported those positions that we thought would all be there by the end of the term," Rearic said.
Because of this shortfall, the district will be invoiced $215,776. The penalty is calculated by taking the replacement cost, which is currently $77,063, and multiplying it by the FON deficiency, in this case 2.8.
"This particular payment will not come out of one of the colleges; it'll come out of what we call a district-wide account," Rearic said. "We will need to just reallocate funds to be able to fund it, but we do that often."
Rearic continued: "When we filed, we knew that if we didn't complete those hires there might be a penalty; we just thought it was more important to make sure we had that representation."
Chancellor Cindy Miles did not respond to requests for comment before print.