Cutest Child, it is.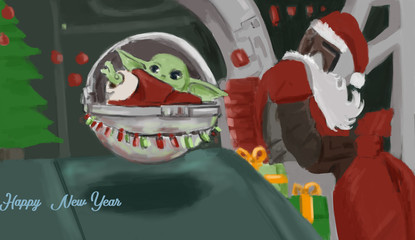 The cutest baby in the world is taking over the internet.
While known as, The Child in the Disney+ original series The Mandalorian, this creature has been coined the name Baby Yoda. 
While we do not know the name of it's species, he does look like the beloved Jedi master Yoda from the prequels and the original Star Wars movies. The character was introduced to the world on the first chapter of the series, directed by Dave Filoni. From the first time we see his small green body, big black eyes, and big green ears, he became an immediate hit to those who love or don't know Star Wars.
Ever since it's debut, it has made its way to social media with memes that were about it. This creature is so adorable that fans have been asking when Disney will release merchandise of The Child; some third party companies have already gotten started with designing clothing and other collectables. 
Disney has since released a few shirts of concept arts with The Child on it, but they have come-out and said more merchandise will be on it's way. Companies like Funko Pop, are already accepting pre-orders on this newly beloved Star Wars creature. 
Elias Lopez, a student at Grossmont College, has a strong passion for Star Wars. When asked about this new character, he had nothing but positive things to say about it, "I absolutely love him, I appreciate the fact that he is done with practical effects, it adds to the cuteness." Lopez also talked about how excited he is for the future of Baby Yoda, "I am very excited to see what is in store for him, I hope to see more of the Baby Yoda memes and merchandise come out."
So how did we get introduced to this cute baby? Well it started in Chapter 1 when Dynn Jarren, the main character also referred to as Mando, is given the task to hunt down a 50-year-old creature. He can bring it back for full reward price or he can bring it back dead for half the reward. Many people who had gone after him had not returned; no one who had this task understood what was so significant of it. When he arrived to the location, he was greeted by another bounty hunter, droid IG-11, who is after the same target. After taking out the enemies, Mando and IG-11 find the creature to be a child, and so begins the world wide phenomenon of "Baby Yoda." In the later chapters of the show, we get to see Mando become more and more comfortable with the child and realize that his main goal is to protect the child from other bounty hunters who seek the reward.