All That Jazz
American music contributes its roots to European folk, African, Moorish and Native American music, combined together to produce distinct genres and styles including Jazz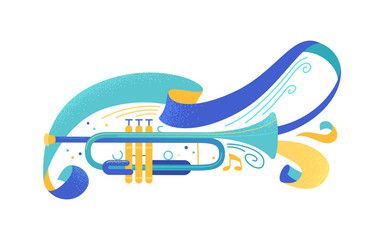 Jazz can be defined as a specific American music style that originated from ragtime and blues to influence later genres, e.g. swing, pop and rock.  This sophisticated style is characterized by driving syncopated (displacement of beats) rhythms and polyphonic (harmonic) ensemble playing, by using varying degrees of improvisation–the key feature of jazz.  This involves frequent and deliberate distortions of pitch and timbre that is pleasing to the listening ear.   
"
I didn't need children, I have you.
— Music Professor Derek Cannon
Grossmont boasts its own jazz ensemble crafted by Music professor and chair of the department, Derek Cannon, who plays the trumpet. "I didn't need children, I have you," Cannon gently chides his younger horn-playing students who respond with a hearty "D ROCK."  "I love this job, what can I say, you gotta have fun," Cannon retorts. The mini-orchestra consists of a six-piece horn section, guitars, upright bass, piano, keyboard and an accordion.     
Jazz isn't limited to instrumental music, Music instructor Melonie Grinnel deftly manages a cadence vocal jazz group and combo.  This class features both vocal and instrumental polyphonic compositions woven together to produce a melodic sound. Improvisation of vocals or scat singing blends the use of voices to imitate or substitute instruments.    
Both groups attract a variety of artists of all ages, experiences and endeavors.  Attending the final rehearsals of both groups on Nov. 19, gave valuable insight into the skills and camaraderie these artists must share to produce an impressive performance as demonstrated later in the week.  
High school student Risa Schapiro plays a hot piano and adeptly manipulates the accordion.  Her father proudly shared that Risa started playing at age two and a half, being influenced by her mother who plays an even hotter piano.  Both were featured as a duet in one of the jazz ensemble selections.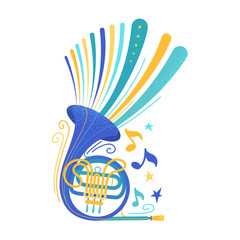 Singer Phil Lemud participates in both ensembles with his hearty baritone and humorous attitude. "Go listen to some James Brown, you should listen to him anyway," he says as he advises the horn section to put some more jump in their playing.  "I was born in Detroit and have been singing with many bands and vocal groups for 30 years," Lemud shared after the concert.      
Grossmont Music instructor and jazz guitarist Jeff Hofmockel picked up his brother's guitar as a teenager and has been playing ever since within the San Diego region.  He continues to gig locally and teaches classes at Grossmont. "What I love about jazz is that it is based on a mathematical structure that promotes the ability to improvise while playing solo or jamming with others," said Hofmockel.    
The combined efforts of both ensembles were presented on the evening of Nov. 21 in the music department concert chamber.  The hall hosts an excellent sound system and acoustics that enriched the quality of the performances.  
The Cadence Vocal ensemble performers gathered to present a variety of selections from classical, pop and Spanish compositions.  The combination of voices and instruments produced harmonic rhythms that encaptured the audience with subtle and distinct improvisations and scat singing. Contrasting vocals and solo performances featured the wealth of talent within the group.  
The Jazz Ensemble took the stage to perform with some selections accompanied by Lemud's baritone. Cannon selected a variety of pieces that highlighted individual and group performances because each member was able to demonstrate their individual and collective talent. Carefully crafted tunes were interspersed with pleasing improvisation and rhythms.  
 After some serious shuffling onstage to accommodate all the performers,  both groups combined their collective talents to present a rousing rendition of "Soul with a Capital S", originally recorded by the group The Tower of Power.  The song had the stage and the audience jumping as the ensembles finally wound down to complete the entertaining program.