The Circle K of Grossmont
It's not a convenience store; it's a circle of Kiwanians.
Circle K is widely known as a convenience store chain offering a variety of products for people on the go. But at Grossmont College, Circle K is the name of a club which is a part of Kiwanis International – a global community of clubs whose members and partners are dedicated to improving the lives of children one community at a time.
Founded in 2014, the club has been performing many acts of community service to inspire people to build a better world and provide constructive opportunities for students to become involved with their campuses and communities through service work.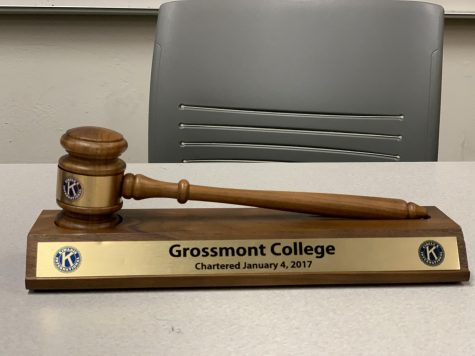 Olivia Mercado, the founder of the club, is a Kiwanian. She founded the club five years ago and explained how members came up with the name "Circle K". Mercado explained, Kiwanis International sponsors colleges, high schools, middle schools, and elementary schools with different names for each level. 
Elementary schools have  K-Kids, followed by Builders Club for middle schools, Key Club for high schools and in college: Circle K.
"
This club means dedication, commitment, service and so many things. But, if I have to tie it down to three things, I would say service, leadership and fellowship."
— Daniel Freeman
I was in the organization in middle school and when I got to high school, they didn't have the Key Club. So I started on my own," Mercado said. Adding that, somebody from Fletcher Hills Kiwanis reached out and suggested for her to start Circle K at Grossmont.
"Circle K is literally Circle K, and the K stands for Kiwanis," said Daniel Freeman, the president of the club. He added that at first, he couldn't join the club because he was so busy, but he "went to one service event and just fell in love."
Circle K members have the chance to work with fellow students, children in the community and other adults in need of special programs. Vice president of the club Giovanna Douek, said they have been doing community services such as feeding homeless for Father Joe's shelter project as well as going to elementary schools and conducting activities. One such activity was the Fall Festival at Flying Hills elementary school last semester.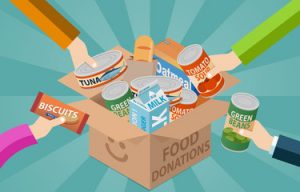 "It depends on the event, but we usually provide food, that's the main thing that we do. But we also had another event this semester that we taught kids how to ride a bike," Douek added.
Not only a club, but Circle K is also a family-welcoming space to the members, with a lot of connections and fun activities.
"We have Circle K all over the U.S., so here we have Circle K SDSU and Circle K UCSD," Douek said.
Darlene Corpuz, a former Circle K student at Grossmont and current Circle K member at San Diego State University, said that Circle K members go back and forth among colleges to keep in touch with each other's meetings and work together to have chances for more people to come to events. 
"This club means dedication, commitment, service and so many things. But, if I have to tie it down to three things, I would say service, leadership and fellowship," Freeman said.
The club also has some fun traditions that are passed on throughout the years. For example, every meeting starts when the president strikes the mallet like a judge and announces the meeting start time. Or, every semester the club will come up with a new theme and have it printed on T-shirts as uniforms. This coming semester, the theme will be Renaissance.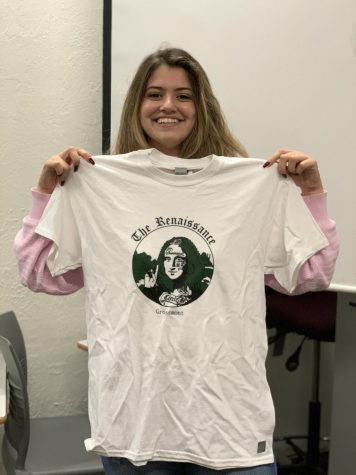 Mercado said that the club members see each other as family, and she also hopes to see this environment continue. 
"When we're not out helping the community and when people join the club, I want them to feel welcome and not afraid to speak up," Mercado said. She explained that when she was running the club, she encouraged club members to share their ideas, " I was like 'Hey if you have any community services, let me know', so I just tried to help them become individuals and they also collaborated to make friends."
Freeman said he welcomes every member coming to the club, "as long as they have a willing heart to serve and give back to the community and be nice to people."
For upcoming events, Freeman said the biggest plan for next semester will be D-Con, which is the District Convention held for all clubs from California, Nevada and Hawaii.
"We do workshops, fellowships, and social events," he said, adding that he gets to know ideas from other clubs, seeing what they do so he can manifest plans for next term.
Freeman also looks forward to doing more fundraising events, explaining the club needs more financial support. 
"Our main goal for me this year as president is that I want to increase our income in our account because there's a lot of things we couldn't have done this year because we didn't have the money for it," he said.
Many of the clubs on campus had been contacting the Circle K for service events. "I think I would be down to do a combined-club social event or service event, as long as we're all on the same page about it, " Freeman added. 
So if you are a community person, Grossmont College already has a place for you.