Primary Participation
Super Tuesday has come and gone, but the impacts will last.
On March 3, Sen. Bernie Sanders (D-Vt.) won the presidential primary in San Diego County and the state of California as a whole. Local politics were also in the mix.
At the time of print, the San Diego County Registrar of Voters projected a 40.2 percent turnout of registered voters. Within the Grossmont community, students, faculty, clubs and the teachers union on campus prepared for this day. Election day meant it was time to organize and get involved in democracy for these groups on campus.
"I don't have the privilege to not care about what happens politically, specifically because my family is first-generation Americans, so I just felt the need to get out there and actually vote," said Grossmont student Jonethan Bayon when asked why he voted. "I wanted to do the least that I could. Honestly to just get my voice out there."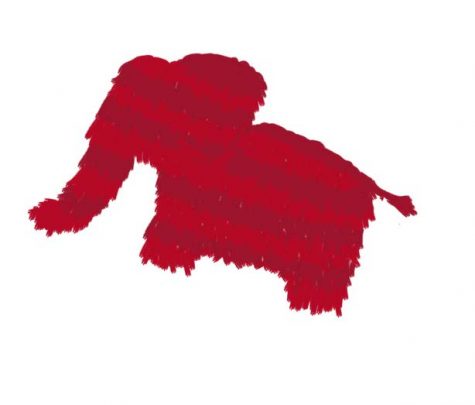 He also spoke on how important it is for Latinos to vote to break the stereotype that Latinos stay home on election day. Bayon did more than ensure his voice was heard. "I did talk a lot to my family and helped them fill out their registrations and get out there to vote as well," he said.
Dr. Joe Braunwarth, department head of political science, said: "Students need to stay involved and make this world a better place because earlier generations left a lot of stuff that needs to be taken care of. I have great faith in the current college-aged generation and hope that you guys are going to remain active and fix a lot of these problems."
The problems Braunwarth referred to include climate change and the state of the economy. One way Grossmont students are getting involved to address issues like these is through the Indivisible Club, also known as the Political Action Club.
 "We like to keep students involved and informed," said the Indivisible Club Vice President Elizaeeth Felix. "In order to do what you got to do best, you gotta know what's up."
The club hosted an event in which the members explained the ballot's propositions and measures, and offered a Q&A on voter registration.
"My parents are immigrants so being a first-generation college student, first-generation Mexican-American, I also wanted to really take advantage of that," said Felix on why she got involved in politics. "I was given this blessing of being a citizen and having the right to do all this. So, of course, I'm going to speak my word out for those who can't."
Politics isn't just a horse race for Felix. She said, "Personally, my sister stays here on a residency visa and she was first classified as a dreamer so she wasn't able to vote. But that's one of my big pushes. Let me speak for those who can't."
Felix has been doing work outside of the club, volunteering for Georgette Gómez, the president of San Diego City Council. Felix said she chose to work for Gómez because, "I support her views and as a candidate, I like her message and her mission. She seems to be one of the real ones."
Gómez ran to be the U.S. Representative for Congressional District 53, covering much of downtown San Diego, La Mesa, Lemon Grove and Chula Vista. Gómez is headed to the November runoff because she was one of the top two candidates on Super Tuesday.
Members of the Indivisible Club weren't the only ones putting in hours to prepare for Super Tuesday. Aaron Ayala had two internships with two different political campaigns—one for Barbara Bry's race for San Diego City mayor and the other for Alex Soto, who was running for a San Diego City Council position. Soto did not receive enough votes to make it to the November runoff. Ayala has also done canvassing for Bernie Sanders.
"Politics is gross," said Ayala as he shared what he's learned from these internships. "Every level there is going to be mudslinging and I didn't realize that." He spoke of how campaign differences can ruin relationships between family or friends. "Even for small positions like city council, if you're not supporting the same person as some else. I didn't realize that that can fracture years-long friendships."
He also spoke to the value of streamlining a campaign: "There are neighborhoods that are good to walk and there are neighborhoods that are stupid to walk. I didn't realize how important voter data was for outreach."
"
"I was given this blessing of being a citizen and having the right to do all this. So, of course, I'm going to speak my word out for those who can't.""
— Indivisible Club Vice President Elizaeeth Felix
When asked what he plans to do with this experience, Ayala said, "Not be totally unemployable right out of college." Like many students, Ayala said he is concerned about the job market.
"Take the work that's available," said Ayala as advice to other students interested in politics. "Every experience is valuable… If you can, hitch your cart to the horse you think is going to go the farthest."
He continued: "Any experience where you're being delegated work and especially experience where you're making executive decisions for a campaign, it just looks good, the ability to manage yourself in that environment. Also, expect to go to law school or grad school."
Ayala also suggested students look into where a candidate receives their funding before they begin volunteering or working for them. He said, "That's who they're going to be beholden to once they're in office."
Individuals aren't the only ones who take part in democracy. The American Federation of Teachers Local 1931 has endorsed candidates and provided resources to help their candidate of choice for the Grossmont-Cuyamaca Community College District Board of Trustees position. The AFT endorsed Julie Schorr and Elena Adams for the board. "For our local Governing Board races we have a pretty intense interview process that we have them all go through and then we make our recommendations as a result of that process," said Jim Mahler, the union's president. "We interview them in a small committee and then the general membership does the final vote for the final endorsement."
Any professor, full-time or adjunct, can participate in this process.
The union also endorsed Bernie Sanders for the Democratic presidential primary. In an article on the union's website, Mahler wrote, "At a time when American democracy is under threat, we believe that now, more than ever, Sanders's grassroots campaign is the answer to the dangerous influence of moneyed interests in our politics."
Grossmont's union also had their interns phone bank for Elena Adams along with getting signatures for the Schools and Communities First ballot initiative. This initiative would provide more funding for K-12 schools, community colleges and local communities.
This internship is offered to students with an interest in progressive politics. Along with banking and getting signatures, they also attend local community events and have taken part in picket lines for other unions on strike.