When in Doubt, Read it Out.
Quarantine has kept us from doing everything outside, but who said there wasn't anything to do inside?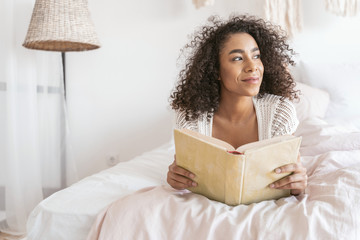 Under the current circumstances, staying inside is a must these days. As young adults, we love to stay home and do nothing but be on our devices and sleep but we know there comes a point where we want a change and to go outside. In any case, books don't just have to be a sit-down pastime but can also include a lot of interaction with daily objects around you such as a kitchen, coloring tools, and more. 
Cookbooks
Cookbooks are effective to keep the mind off of quarantine and the fact that you can't go outside. While there are several types, finding the right one is essential if you want one that interests you and keeps you drooling for the type of food that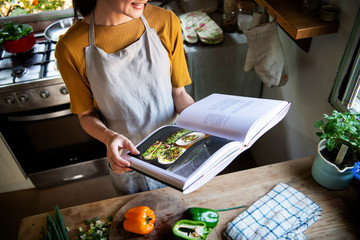 you want to make. Baking, keto, vegetarian, Asian, Indian and so much more. Cookbooks have countless options for you to choose from and many of these recipes have been simplified so that you can make them in the comfort of your home. 
Every day we find comfort in the food we eat. If you are trying to cut back and eat healthier in these times of stress, then there is something for you. If you want to learn how to make your perfect mac n' cheese then you'll find it. Cookbooks have so many options and there will always be something for everyone whether you're a beginner or an expert at cooking.
Reading has found its way into our lives in some of the simplest ways, and cooking has just become a part of a fun and interactive way of reading that we can have in our daily lives. 
Barbara Fairchild, the writer for the Bon Appetit Desserts cookbook has done a fantastic job at creating a cookbook that feels homey yet very elegant throughout every recipe. This cookbook is filled with step-by-step work and fabulous pictures of recipes that you can do at your own home with simple instructions but delectable work. 
Coloring Books
In an effort to bring you back to your own childhood, coloring books are essential. Not only is coloring good to keep the mind off of things going on in the present, such as the coronavirus, but in an article by CNN Health, authors' Kelly Fitzpatrick and Dally Burn quoted the American Art Therapy Association that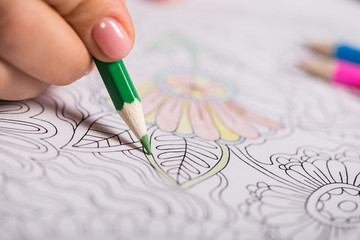 art therapy can help "explore feelings, reconcile emotional conflicts, foster self-awareness, manage behavior and addictions, develop social skills, improve reality orientation, reduce anxiety and increase self-esteem." Although coloring books aren't considered the same as art therapy, it's still a nice way to spend time. Coloring books are interactive so they pass time quickly. You could put on a movie in the background, listen to some music, and even virtually invite your friends to color with you and pass the time. 
Coloring books have opened a new door for creativity and since this virus has insisted on having us stay home, I suggest you go online and put in your cart some new color pencils, coloring books, and make a couple of new playlists for this semester. 
Exercise/Health Books
It's 2020 and everyone is trying to get fit. Under the current circumstances, gyms are prohibited for the moment. We have to learn how to exercise inside and use various tools that we might not be accustomed to when we go to the gym. Instead of looking online, maybe pick up an exercise book or magazine that can show you different ways to keep your health and gym game strong.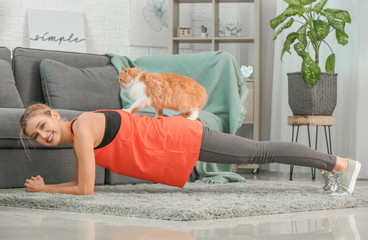 With all of the snacks we have packed on this quarantine, not only is it hard to keep your hands off of them, but it's harder to not check in the fridge every hour for something to munch. Instead of just digesting junk food, why not make something healthy? Not only are there various health books that you can catch up on, but you could also learn some cheap tricks for home workouts and healthy meals. 
Although quarantine has stopped us from going outside, it has not stopped us from keeping busy and being on our feet. It is unusual to spend so much time at home, especially if it's spending an enormous amount of time with your family. Still keep in mind that this quarantine is only for some time. Although we may not see the end of all of this that we are going through and that soon we'll be able to step outside our homes for other things than going to the grocery store and back.