Drive-In and Study
Grossmont nears completion of an outdoor wireless zone to provide free internet access for students during the pandemic.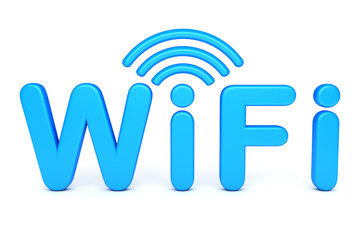 Since March, students have continued to stay at home while learning remotely through online classes due to the Coronavirus pandemic. To assist those who are having trouble staying connected and in-need of Wi-Fi access, Grossmont College administrators have begun allowing students to study in their cars on campus. The development consisted of converting Parking Lot 4 into a Wi-Fi hotspot, completing the first phase of the Wireless Access Points (WAPs) project.
"We just really hope that it meets the student's needs, and they know that it exists," said Lorena Ruggero, Director of College & Community Relations for Grossmont.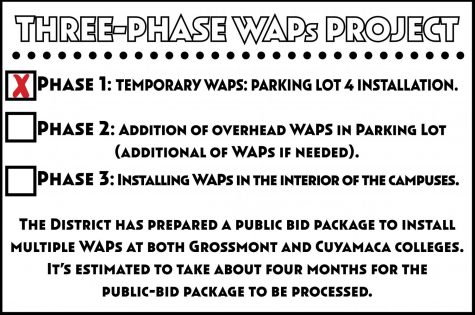 Starting Sept. 28, students will be able to drive into the outdoor Wi-Fi zone, but they must stay in their cars. It will be open from 8 a.m. to 6 p.m. Monday through Friday. Students are being advised to use their best health practices when using the outdoor Wi-Fi zone. Campus and parking services will regularly monitor the location to ensure that people are behaving responsibly and to help anyone in need.
As to whether the school expands the Wi-Fi zone, Ruggero said that this is somewhat of a "pilot project." She continued, "If we find that it's congested or there's a lot of student demand, then I think we absolutely want to have a conversation about how we expand the service for students." Why Parking Lot 4 was chosen over, say the parking structure, was due to the viability that the lot offers. The lot was the most viable site in terms of power-support and proximity to a physical building with internet access.
The Grossmont-Cuyamaca Community College District planned to increase Wi-Fi access across the campuses for some time, and during this pandemic, the need is even greater. Funding will come from the CARES Act, which was also used to supply over 200 laptops for students as well as aiding in a construction bond that helped build the new Performing Visual Arts Center. Grossmont administration wants to communicate to all students that this service is there for them if they need it. Especially if their internet access is spotty or goes out completely, this amenity leaves them with a backup plan.
" I don't know if we'll keep this after we get through the pandemic. But right now, we know our students have a need, and we want to help fill it for them," Ruggero said.