It's AAPI History Month
Grossmont is hosting various events in May to celebrate Asian American Pacific Islander heritage.
We are now in the month of May, meaning it's officially Asian American and Pacific Islander Heritage month. To celebrate, the Grossmont AAPI committee is hosting six events throughout the month where all students are able to join. 
To kick things off, the committee hosted an AAPI Read-In event May 4. At the event, participants were given three to four minutes to read a piece of work on any subject by an AAPI author. The event was emceed by student Chelsea Martinez and San Diego Imperial Counties Community College Association intern in General Counseling, Tina Chung.
On May 11, students will be able to see a "Day in the Life of LMFT: Sheilah Cameron." Cameron is a licensed marriage and family therapist of Asian Pacific Islander descent. She is San Diego State University alumni and has been in practice for more than 11 years. Cameron will be discussing her career path, the therapy field as a whole, and statistics about underrepresented groups with an emphasis on API communities. 
"I feel so honored that I get the opportunity to meet so many wonderful individuals and witness them live more intentionally and purposefully," said Cameron on her Psychology Today profile. Students may register for her presentation here.
The following day, May 12, Novelist E.L. Shen will be hosting a reading. Shen is a former figure skater and author of "The Comeback," a young adult novel that follows the journey of 12-year-old figure skater Maxine Chung. Maxine must overcome many hurdles including concerned parents, new competition and bullying for her Chinese heritage.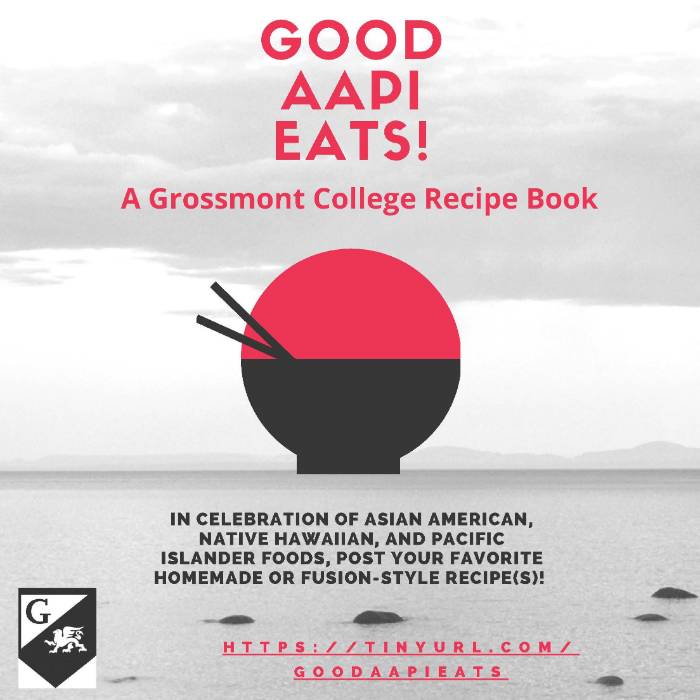 "Happy Asian American and Pacific Islander Month!! To all my AAPI pals, remember that this month is for YOU and your self-care. Rest," Shen Tweeted out in celebration of AAPI heritage month. 
The fourth event held on May 18 is Career Networking with AAPI Professionals. Here, participants will engage with AAPI professionals from various fields and learn networking skills as well as overcoming challenges in the workplace. Register to attend here.
On May 25, Rodnalyn Sese will be hosting a ukulele workshop. Sese is a musician of Filipino descent and a Grossmont College alumni currently attending San Diego State. Sese will be discussing the history of the ukulele, teaching the basic chords and strumming, and teaching a couple songs. Participants will also be able to enjoy a special performance. 
The last event, which is more so an ongoing project throughout the whole month of May, is an online recipe book. Anyone who would like to post a recipe of an Asian and/or Asian Fusion dish can do so here. You can already find a delicious Chapaguri recipe along with multiple dessert options. 
For more updates on API Heritage Month events, follow the Grossmont API Committee Instagram page @api_grossmontcollege. If you don't have an Instagram, you can keep up on the committee's webpage.  
To get involved with the AAPI Committee, students can email Daniela Sow at [email protected] or June Yang at [email protected].