New President Coming Soon
Grossmont College has narrowed its presidential search to three candidates.
The search for the new Grossmont president is nearly over.
After former President Nabil Abu-Gazaleh formally retired last year, the search for Grossmont's new president began. The college has narrowed its search down to just three finalists, all of whom are very qualified and ready to lead the Griffins to success. Live interviews were recorded over three days and temporarily available on YouTube. In their interviews, all three candidates discussed why they feel they are most qualified to become the college's new president.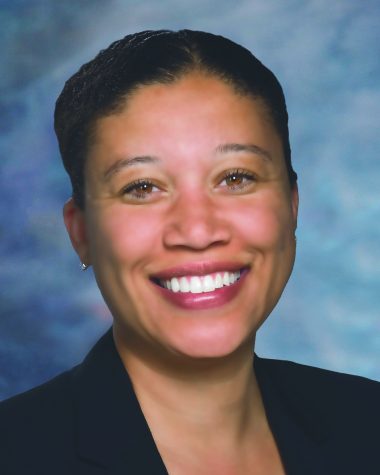 Denise Whisenhunt
Denise Whisenhunt, who was interviewed first on April 26, grew up in a family of five siblings and went to Fresno City College. Growing up, she said she watched as her siblings experienced a transition from a local community college to historically black colleges.
Whisenhunt spoke about the importance of community colleges being "accessible, affordable" with "outstanding" academic reputations. This allowed her family to be able to experience college life. 
Her career experience includes over eight years of executive leadership as well as close to 20 years of experience in an administrative capacity at community colleges as a faculty member and instructor. Whisenhunt also served as interim president at San Diego City College. 
When asked about the challenges of community colleges, Whisenhunt spoke on enrollment issues and economic challenges. "In the midst of struggle, there is often an opportunity to pivot," she said. 
She also spoke on the importance of the school's commitment to community. Whisenhunt was also asked about the diversity of the campus, which she mentioned she was very impressed with. "The value of diversity, the contributions, are real," she said.
Mary Gutierrez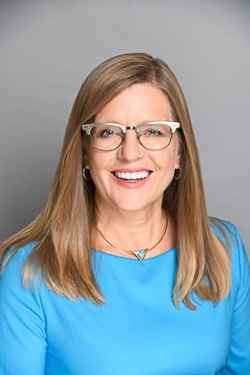 Mary Gutierrez grew up in a household where both of her parents were educators. Her mother was a kindergarten teacher and her father taught at New Mexico State University. Gutierrez, who was interviewed April 27, mentioned how her father would have graduate students over constantly, many of them being international students. The "environment was a very rich learning environment," she said. It allowed her to learn and experience from these graduates what being an international student was like. 
It took her four degrees to figure out she wanted to be an educator, which was never her initial goal in school. "I went into the experience thinking that teaching was about the teacher and the content, and the experience transformed my perspective and I began to understand that teaching was about the student and student learning," Gutierrez said. 
Gutierrez's career experience ranges from an array of colleges. She has been both a program director at the University of San Diego and director of early college at Highline College. She was a dean of language arts at Skyline College, an associate dean at Cascadia College, and is currently the vice president of instruction at Diablo Valley College in the Bay Area. 
On the subject of barriers that students may face, Gutierrez said, "My goal was to work with my colleagues to identify and take responsibility for those barriers and to remove them so that students' opportunities that they have had in pockets around the campus was literally spread around the campus so that the whole campus became a place of opportunity for students."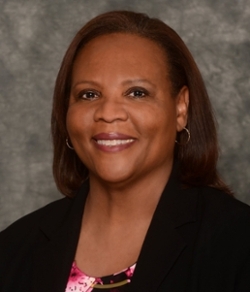 Marsha Gable
Marsha Gable grew up struggling in college, nearly dropping out. Without the support of a counselor pushing her to continue, she said she would have. 
Gable, who was interviewed April 28, is the current interim president at Grossmont College, having served for this current semester in the absence of a permanent president.
Her career experience dates back nearly 18 years ago. She has served as a supervisor and associate director of federally-funded TRIO programs at Palomar College, as well as an associate director of University Outreach Programs with Cal State San Marcos. Gable's other work includes serving as an associate dean at Santa Ana College, dean of Counseling Services at Cuyamaca College, and vice president of Student Services at Grossmont College. 
"My goal as the incoming president would be to bring Grossmont College back to life," Gable said.  She talked about increasing student engagement activities, innovative teaching and learning, building our remote environment up, bringing students back to campus, building enrollment up, and more. 
Gable said she also felt very strongly about antiracism and ensuring the school continues to break down barriers between students and potential blockades."We have to be relentless in our conversations about antiracism, equity, diversity and inclusion," she said.
The search is nearing the finish line, with one of these three finalists taking over as Grossmont College's new president very soon.