Something's Missing
The campus has felt more like a ghost town than a college.
Is this a ghost town or a college campus?
It's arguable if there is a difference. Both have this fundamental presence of the lack thereof. Crossing empty campus walkways feels like Grossmont is missing the most important thing essential to any campus life, and that's students.
Due to COVID-19 everyone is doing their part to stay home to not risk the spread of the virus. Faculty and students alike have to adjust to this different way of experiencing the college experience. 
"Right now, the school feels like a ghost town," said Remus Booriakin, a Media Communications major. "I've never seen it so empty. I'm not complaining, I'd rather the school be safe and keep most things online for a little longer, but it's a really strange environment to be in."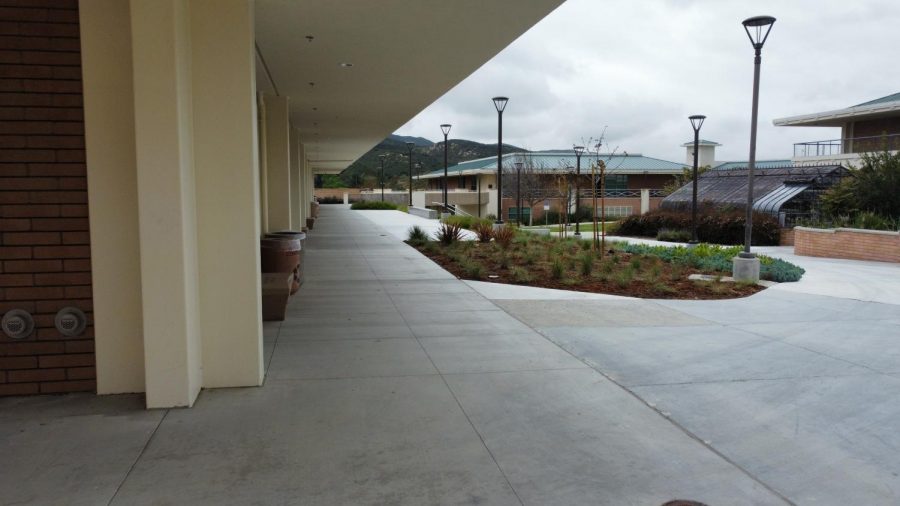 Strange is an understatement as a pandemic doesn't come around every day. It takes everyone to help turn a crisis this big around and many of the students have sacrificed their normal college experience to help others feel comfortable learning in a safe environment.
With that being said, the fall semester is right around the corner and it is interesting to think if things will stay the same or is there a chance that it can get back to a more normal feeling. The summer will go by and we will see how things go with more and more people getting vaccinated and California fully reopening on June 15.
According to the CDC's website: "If you are fully vaccinated, you can resume activities that you did prior to the pandemic. Fully vaccinated people can resume activities without wearing a mask or physically distancing themselves, except where required by federal, state, local, tribal, or territorial laws, rules, and regulations, including local business and workplace guidance." 
As far as requirements for the upcoming semester, it is still not clear if masks or vaccines will be required for students to attend class on campus. But at least Grossmont will see more signs of life in its now-empty classrooms and walkways.