Stellar Run From Our Women's Volleyball Squad
The Grossmont women's volleyball team is on fire and has no intentions other than being the best in the state.
What a month it has been for the Grossmont Women's Volleyball squad, as they have been on a mission to solidify themselves as the best team in the Pacific Coast Athletic Conference. 
At press time, the team was currently on a seven-game winning streak and lead the conference. After taking down No.4 in the sta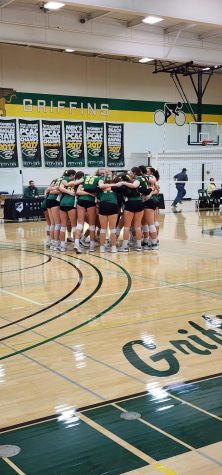 te, San Diego Mesa, on Sept. 30 in a 3-0 clean sweep, the Griffins find themselves in a perfect position to climb the rankings.
This team is loaded with talent across the board, and it is clear Head Coach Brooke Callahan is doing an excellent job of cultivating this talent from the athletes on this team. There's so much talent on this team, like Brooke Miller, Lauren Dumo and Chelsee Trendler, w
ho are all top performers in the state. But one woman in particular grabs your attention when watching this team, and that is Outside Hitter Madison Bogle. She has dominated her opponents and is coming off a PCAC Female Athlete of the Week award for her performance in early September, where she racked up 37 kills and 35 digs. Bogle is currently ranked No. 14 in the state for kills per set and No. 18 in total kills.
"Oh my god it is so much fun watching them play," Grossmont Griffin Destiny Elias said. "I just walked in to see what was going on and was completely drawn in watching them play. (Bogle) is really fun to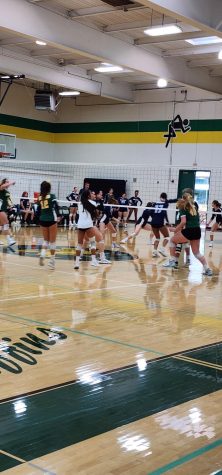 watch, and the energy she brings out there really shows. I do not know anything about volleyball, but it is really cool to watch her jump up and smash the crap out of the ball into the other team's face."
After watching this squad take down their opponents and work as a team at such a high level, It is truly a testament to the coaching and determination that has brought them such success up to this point. Grossmont has put together an incredible season with a 9-3 overall record and is currently undefeated in the conference. 
It feels like this squad is cooking up something special and has a solid chance to add the first state championship for women's indoor volleyball. The Griffins have nearly two more months of games left to play, all of which are conference matchups. They have a real shot at finishing their conference play undefeated from the performances they have put on so far.