James Gunn from Marvel to DC
Guardians of the Galaxy Vol. 3 arriving in theaters May 5 marked the end of one era and the beginning of another for Director James Gunn.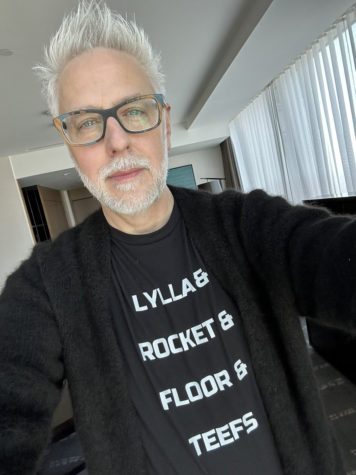 Gunn, who is best known for the Guardians of the Galaxy trilogy, a popular installment in the Marvel Cinematic Universe, is leaving Marvel Studios to become the creative head of DC Studios, Marvel's archrival.
The well-received director has already worked with DC Studios in the past. He created The movie Suicide Squad in 2021 and the television show Peacemaker in 2022. After the success of both projects, DC hired Gunn to oversee creative direction in November 2022.
Although the Guardians of the Galaxy movies are extremely popular, many superhero movie fans still want their story to end. In total, the Guardians have appeared in seven different Marvel projects since their live-action premiere in 2014.
"I'm totally fine with this being the last 'Guardians,'" Grossmont's Learning Assistance Center Supervisor Niko Crumpton said. "I think that team has had a good run. Gunn has built those characters as much as useful for the narrative."
DC Studios has a bright future with Gunn steering its ship. He released his official plan for DC, which included five movies and five television series, in late January. The slate's first movie is called Superman: Legacy and is scheduled for July 2025. Other notable projects in the works are The Brave and the Bold, Lanterns and Swamp Thing.
"I think a lot of his TV shows look more promising than the movies, but a few movies did stick out, like the Superman movie," Grossmont Student Hunter Mellinger said. "I think (it) will be pretty good and the new Batman because those are always good characters."
While DC continues to struggle and produce low-rated movies, Marvel Studios has had a ton of success. Superhero moviegoers are anticipating Gunn can bring stability to the struggling studio.
"I'm excited for James Gunn to bring some vision to the DC films because it seems like they've been lacking a singular direction," Crumpton said. "I'm hoping that his experience working with Marvel and Kevin Feige will give him good insight into how to guide all the series going forward, make sure they are interconnected and that they build on each other."
Not all fans are convinced DC has turned it around completely. Some are still skeptical that the studio can make good movies and shows
"It has some interesting stuff," Mellinger said. "I don't know if a lot of it is going to hit, but I think for the most part it will do pretty good."
Gunn aims to revamp the underperforming movie studio and compete with his former employer. If all goes well, fans will benefit greatly from the two studios competing.
Leave a Comment
Your donation will support the student journalists of Grossmont College. Your contribution will allow us to purchase equipment and cover our annual website hosting costs.
About the Contributor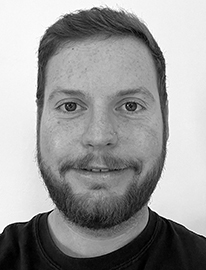 Andrew Breitenbach, Deputy Editor
Aspiring journalist, local sports fanatic and extreme sports enthusiast. Cross-media journalism major that enjoys movies, music, video games, art and sports.