The Fan Experience
The Grossmont football field bleachers could use an upgrade.
The seating situation consists of small, metal bleachers along one sideline that can seat, "about 150 to 200 seats total," Grossmont's Sports Information Coordinator Chris Davis said.
High schools in the area are able to offer more seating for fans than Grossmont College.
In addition to the lack of seating, both teams' fan bases sitting together presents another problem. Football is known for being an aggressive sport with passionate supporters. Putting all these fiery spectators in the same seats together is a recipe for conflict.
"When there's visiting team fans and home team fans all put in the same stands, don't you think there might be problems? Safety issues. It's very problematic and unfunctional," Grossmont Head Football Coach Michael Jordan said.
Some spectators who attend the games even bring their own chairs out of preference. The seating on the bleachers isn't very comfortable and many prefer to spread out with their lawn chairs when possible.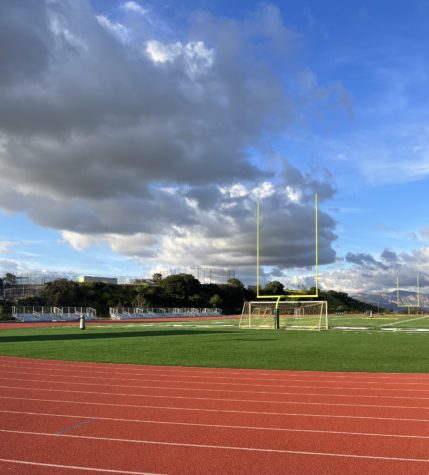 "Most football home games, you have the bleachers that are about three-quarters full, yet you still have folks that don't want to sit in the bleachers so they bring their own chairs," Davis said.
While Grossmont's football program makes the best out of its bleacher situation, other schools in Southern California play at enormous stadiums that cost millions of dollars. Grossmont's stadium is one of the least accommodating in the Southern California Football Association.
"They all have beautiful facilities," Jordan said. "Southwestern got theirs first, and it's like the best one in Southern California. Then Mesa redid theirs, Palomar is just building a new one now, Mt. San Jacinto just moved to their Menifee campus, which is brand-new."
If Grossmont College were to make a similar change, it would need to raise millions of dollars of funding. There have been unofficial discussions surrounding the topic, but the money has never materialized for a new Griffin grandstand.
Other schools paid large amounts for their stadium makeovers. "San Jacinto College in Menifee is finishing up and will open this upcoming football season with their brand new facility that will come in right around three to three and a half million dollars," said Davis.
For Grossmont to accomplish this type of construction project it would require immense support from the alumni and admin. The Griffin football program has wanted better seating for years, but nothing has changed.
While the seating for spectators isn't state-of-the-art, the field itself is. Grossmont's administration proved its willingness to spend on athletics back in 2019 when the field's playing surface was upgraded with temperature-regulated Coolplay turf and a new scoreboard and field-goal posts were added. A seating revamp would be the finishing touches on the facility.
Leave a Comment
Your donation will support the student journalists of Grossmont College. Your contribution will allow us to purchase equipment and cover our annual website hosting costs.
About the Contributor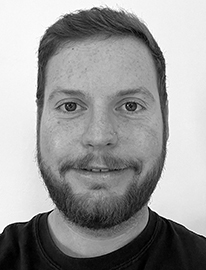 Andrew Breitenbach, Deputy Editor
Aspiring journalist, local sports fanatic and extreme sports enthusiast. Cross-media journalism major that enjoys movies, music, video games, art and sports.