"Old Marvel" Making a Return
Recently, Marvel has been a controversial topic of conversation. Ever since the events that took place in the film Endgame, not all fans of the franchise have been happy with what has followed.
In the few movies leading up to Endgame and in the movie itself, major changes were brought to the Marvel Cinematic Universe. Many beloved characters have passed or left the MCU.
Fans are not only displeased with the loss of characters but also are unhappy with the movies all around. Fans and critics are giving not-so-good reviews on these movies. For example on the critic ratings on Rotten Tomatoes, Ant-Man and the Wasp: Quantumania received 47%, Thor: Love and Thunder received a 63%, and Eternals earned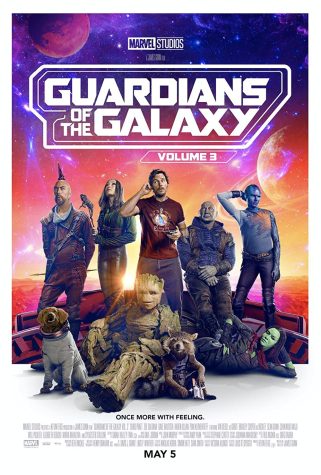 44%. Marvel films that were coming out pre-Endgame were receiving an average score of 83%.
"Movies coming out after Endgame just don't even feel like Marvel anymore. It's sad, but it's true. Endgame felt like the end for Marvel. I miss how the movies used to be. They were movies I would go out of my way to watch multiple times after it was released. They just don't have the same humor, warmth, energy, and fun as they used to. I miss the old Marvel," said Grossmont alum, Lindsay Wolfe.
This month, on May 5, yet another movie came out from Marvel. The last movie in the trilogy, Guardians of the Galaxy Vol. 3, was released in theaters. Fans were not expecting too much as most movies since 2018 have not been the best, however, this one took a lot of people by storm.
Guardians of the Galaxy Vol. 3 took 82% on Rotten Tomatoes, putting it right next to the average of pre-Endgame movies, as previously mentioned. On opening weekend, the film made 118 million dollars globally. Now to date, according to USA Today, the film has brought in 659 million dollars globally, doing better than most recent films from the studio.
Not just critics and statistics show this is a well-received film though. Fans everywhere went crazy about this movie after its release date. Hundreds of thousands of posts about this movie came to light. Fans reacting to the movie, making edits, sharing their thoughts, ranking it among all the other Marvel movies and sharing their favorite moments.
Throughout Twitter, Tiktok, Instagram, and Facebook, it was the big topic of social media. The movie brought in major social media engagement, most of it being very positive.
"This movie has quickly become one of my favorite movies to be released from Marvel in a long time. It feels like the same Marvel that I grew up watching and loving. We haven't gotten a movie like this since Stan Lee passed, and I hope they continue to go down this path. It could really help bring Marvel's reputation back up. I thought it was excellent," said Grossmont alum Bryant White.
The only upset that people really brought to light was the dark topic brought up in the film. There were scenes that featured animal cruelty and animal lab testing. The movie did not have a trigger warning prior to it starting and people thought that was inconsiderate. According to The Edge, some fans called these scenes "sick" and were begging director James Gunn to add in a trigger warning. He has not spoken on the topic.
Overall, this movie has brought forward a very positive reaction from fans and critics everywhere. This could have brought Marvel the attention and love they needed to regain the trust of their fans.
Leave a Comment
Your donation will support the student journalists of Grossmont College. Your contribution will allow us to purchase equipment and cover our annual website hosting costs.
About the Contributor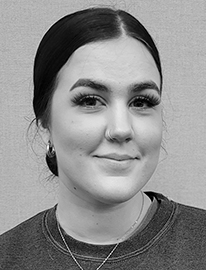 Sydni Koerner, Staff Writer
Double-major in journalism and marketing who hopes to work in social media marketing within the fashion industry. Enjoys spending time writing, reading,...