Grossmont College celebrates AANHPI month
The API committee hosted events for AANHPI Heritage Month in May.
The Asian Pacific Islander (API) Committee for Grossmont College planned several events this May to celebrate Asian American, Native Hawaiian, and Pacific Islander (AANHPI) Heritage Month.
To prepare for the event, the committee held monthly Zoom meetings to go over details and make plans. They'd also volunteer for activities and look for people in the community to help.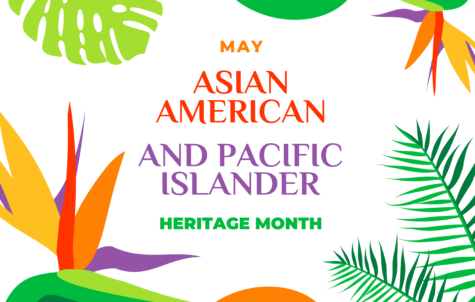 "We try to come up with events that we think would be engaging to the campus," said Daniela Sow, one of three co-coordinators for the API Committee. "Things that we know people would get involved with, have fun with, but also learn about in our cultures."
They'd also book rooms, make requests to facilities and work with others to approve their setups.
"So our team members take turns; we take turns with picking up the food and also serving the campus," Sow said. "I had my gloves on and I was serving food the day we had the kickoff event."
The committee also had the financial backing to orchestrate their events.
"We're very fortunate that we have the financial support of the college so that we can pay these food vendors and speakers and have things move accordingly to our vision," Sow said.
The first event hosted for heritage month was the Kick-Off Event in the main quad on May 3. Instead of being its own event, the API Committee collaborated with the Inter-Club Council in the Spring Festival where they provided food from Sam Woo Barbecue.
"It was just to create a welcoming atmosphere, just as an entry point into the month of May for AANHPI Heritage Month," Sow said.
The second event held by API was "Day in the Life of Vincent Puu and Jocelyn Lomahan" on May 9 in Griffin Gate.
"It was amazing because they got to talk about their real estate and financial background and also make it very real for students what they could do to achieve that kind of financial success for themselves," Sow said.
The next event hosted for heritage month was the San Diego Kimono Club Fashion/Dance Show in the main quad on May 10. Here the Kimono Club showed both what Kimonos traditionally look like and how to traditionally wear them. They mixed this traditionalism in the dancing with more modern music.
"They were dancing to BTS and all these other just like really fun-loving songs getting people to laugh and smile and it wasn't super serious all the time," Sow said. "Just very lively entertainment."
The event meant to be held on May 16, the" Virtual Experiential Workshop: On AAPI Internalized Oppression," ended up being postponed due to low registration.
"The intention for that was definitely going to be a more vulnerable kind of space to create for our API students and staff and faculty and anyone who wanted to talk about internalized oppression or something else related to the API lived experience," Sow said.
The Asian American and Pacific Islander Family College Night was hosted on May 17 to welcome incoming Grossmont College students coming from high school.
"You know, prospective students and their families as well as current ones and it was a really good turnout," Sow said.
This event was coordinated by Jessica Silva, counselor, for the API Committee, as well as other Grossmont College counselors. There were raffles, giveaways and free t-shirts at the college night.
There was also a display in the library coordinated by Lisa Brlas that shows photos of Asian Pacific and Islander Cultural cuisines that were some committee members' favorite foods growing up.
"There's cultural significance and a story often that goes with each dish that is represented on the walls of that library display," Sow said.
Future plans for the Committee include their first graduation ceremony on June 6 from 4 to 6 p.m. in the main quad where graduates will be given API Grad stoles.
"Dr. June Yang is my co-coordinator and she's been doing a wonderful job of reaching out to every single student who's graduating who has identified as AANHPI and just said, 'Hey, we want to do this thing for you,'" Sow said. "You're invited. Come with your families. We'll serve you food. We want to honor you."
For anyone interested in joining the API Committee, they're open to new members and welcome you to join their monthly Zoom meetings found on their website.
"We'd love to actually hear more ideas for what people would like to see happen on our campus if you have connections with the AANHPI community," Sow said. "Doesn't matter if you identify in that demographic or not but it's important that we come together with ideas and talk about what…it would mean."
Leave a Comment
Your donation will support the student journalists of Grossmont College. Your contribution will allow us to purchase equipment and cover our annual website hosting costs.
About the Contributor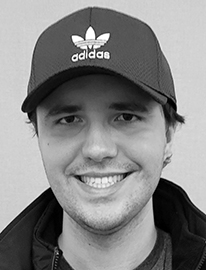 Jacob Houseman, Staff Writer
History and journalism major hoping to transfer to SDSU. Spends his free time reading books, comics and playing games.