ASGC Accepting Applications for Spring Semester
The Associated Students of Grossmont College (ASGC) are accepting applications for the spring semester. ASG is looking for students to represent Grossmont and incorporate ideas into the student government body.
ASGC is a non-profit organization made up of students who help support Grossmont College and the community by volunteering their time and services. Students can also increase their chances of receiving scholarships and acceptance into universities.
ASGC Board Member, Esau Cortez stated, "The purpose of ASGC is to serve & represent the Students of Grossmont College and invest back into Grossmont."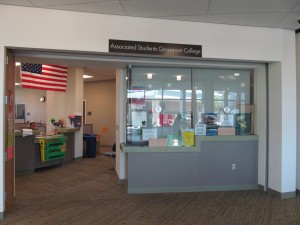 By joining ASGC, Grossmont students can gain experience and knowledge of real world situations and improve leadership skills. According to ASGC Publicity Director Nir Shtern "In ASGC we're always working around the clock because we believe in student accuracy, education, community, accessibility, communication  and just being yourself ",.
According to the ASGC Bylaws, students would need to fill out an application at to become an ASGC board member. Applications can be submitted at the ASGC office. Fellow members will then validate all the information provided to see if the student is eligible.
After the validation stage, the applicants need to attend two board meetings. The board will then vote on adding the new member. If the majority of the board votes to approve the new member, the student is then officially a board member.
Students interested in being a part of a team and getting involved with Grossmont College can contact the ASGC. More information on requirements and benefits of joining ASGC can be found on the ASGC website at www.asgcinc.org. Applications are located in the ASGC, Inc. office in the Griffin Center, Bldg. 60