Griffins Baseball Breaks School Records
The Griffins had a record setting day to win against visiting Imperial Valley College 22-2 on March 12 at Noel Mickelson Field.
Grossmont's 16-run fifth inning was the most scored in a single inning in Griffin history.  Pitcher, Kendall Lindley got the win, throwing 5 shutout innings and gave up 4 hits with no walks.  With his win against San Diego Mesa this week, his record is now 4-1 which leads the PCAC.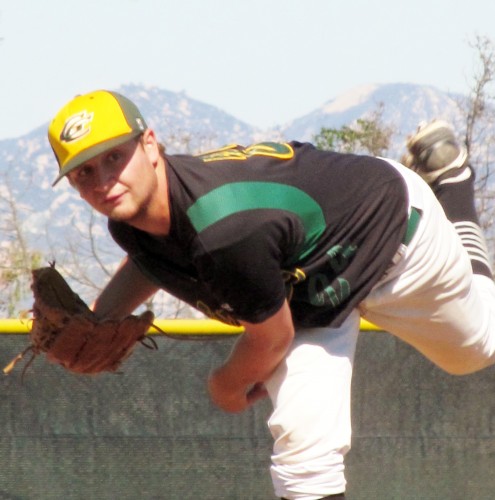 Grossmont Coach Randy Abshire said "We expect to compete for a championship.  There is a lot of talent on this team and with the addition of 4 Division A players to the roster, our expectations are high".
Shortstop, Kyle Holder also set a new school standard by recording three hits in a single inning, a single, a double and a triple.  He ended the day with 4 hits with 5 at bats and an RBI.
In addition to the records, right fielder Billy Flamion hit a grand slam in the 5th inning. Brian Lockey had 7 RBI's in the game and also slugged a grand slam for Grossmont in the 8th inning.  Second baseman Javier Gonzalez went 3 for 6 at the plate with 3 RBI's.
Grossmont currently stands at second place in the Pacific Coast Athletic Conference with a 5-2 record in the conference and 13-5 overall; one game behind Palomar College.