St. Patty's Day DIY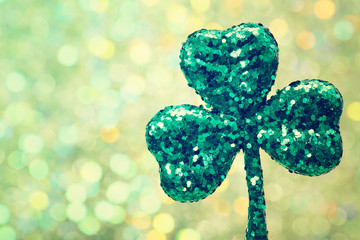 Personalize your St. Patty's Day party with these two projects.
If you're throwing a St. Patty's Day party, two important elements are probably on your mind: drinks and decorations. Some of the best aspects of throwing a festive party is getting creative with your personal touches. You don't need to be Martha Stewart to perfect a St. Patty's Day DIY project and recipe.
St. Patty's Day isn't complete without a cold drink in your hand. However, this doesn't necessarily have to be an alcoholic beverage.
The shamrock shake is a St. Patrick's Day-inspired mint shake. The drink is festive, tasty and won't leave you with an unlucky hangover.
This foolproof recipe from dinnerthendessert.com is quick to make and will leave you feeling like you found a four-leaf clover. Once you have your shake, it's time for a decorative touch.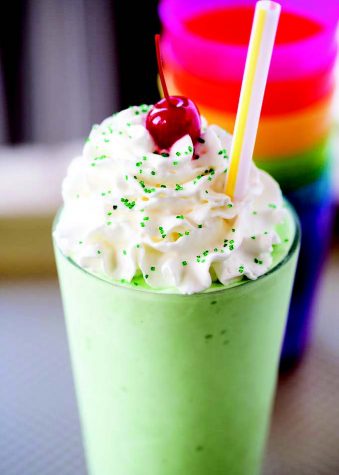 SHAMROCK SHAKE*
INGREDIENTS
One serving; increase quantities as needed.
3 cups vanilla ice cream
1 cup whole milk
1/4 teaspoon mint extract
(not peppermint)
9 drops green food coloring
Whipped cream
Green sprinkles OR sanding sugar
Maraschino cherry
TWO SIMPLE STEPS
Mix the ice cream, milk, extract
and food coloring on high in your
blender. Top with whipped cream,
sanding sugar or sprinkles
and a cherry.
This second project is what every leprechaun and college student is searching for: a pot of gold. For this craft, you'll need mini terracotta pots (pictured below), acrylic paints, a Sharpie, and Rolo candies or chocolate gold coins.
Creative liberty is wholly given to the artist on the execution of this DIY project. Adding green designs, glitter
or puns will personalize the pot which holds the gold candies. This project is especially fun with a group of friends
for a shamrock shake and paint night.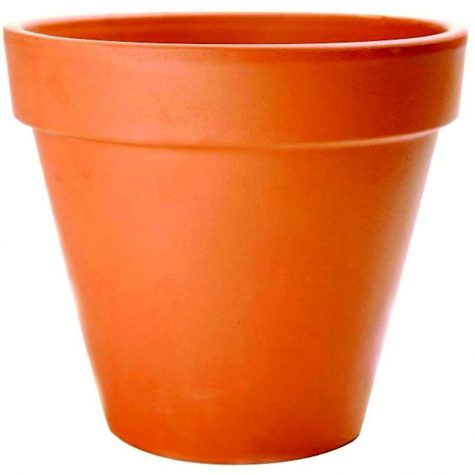 About the Writer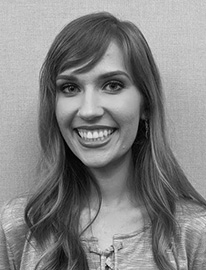 Olivia Linstad, Deputy Editor
Broadcast journalism major who aspires to intrigue and inform her audience through her stories. Channels her inner child by incorporating glitter in her...