Stay-Cation
Destination: San Diego! Skip the air travel and long drives this summer, and vacation locally.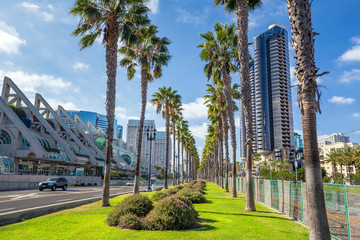 If You're Tight On Cash
Wallet feeling flat? Stay at a friends house or go camping. If you lack the necessary gear for camping, ask family or friends. Many items can also be found at local thrift stores such as Goodwill and Salvation Army.
A nearby campsite in San Diego is Cuyamaca Rancho State Park. A camp spot here is $30 a night, according to CA.gov. They offer hiking, horseback riding, creeks and meadows.
If you're looking for something more social, look into Campland On the Bay. Campland is a San Diego campsite close to many attractions like Sea World, the Downtown Gaslamp District, San Diego Zoo and more. They provide bathrooms, swimming pools, hot tubs and Wi-Fi.
Another way to save cash would be to stay-cation in your own home. It may sound lame, but a lot of relaxing can happen there, like catching up on reading and sleep. You can rent movies and do what you always wished you had time for during the school semester.
If You Like Adventure
Catch waves and rays at the most happening spot all summer: the beach. If your idea of fun is taking tours and
staying on-the-go, then the beach is the spot for you.
Different beaches provide different settings in San Diego. Depending on what atmosphere pleases you, there are
options within a short distance of each other. Ocean Beach has many eclectic shops and vibes, whereas Pacific Beach
draws more tourists and college-aged people. A popular annual beach tournament called Over the Line or OTL will be held July 13 and 14 at Fiesta Island on Mission Bay. According to SanDiego.org, OTL is a beach softball game that is played every year and is "one of the last pure Southern California traditions." Great places to stay by the beach are easy to find on apps like AirBnB, Vrbo and Booking.com.
If You Just Want to be Pampered
Did the spring semester break you? Consider a local hotel with a spa or an at-home DIY spa experience. Many spa treatments are pricey, but there are ways to get some of the same benefits without
having to pay the price.
Creating your own face mask is an easy DIY treatment. It can be done by using simple ingredients found at most health and grocery stores. An easy mask to make is a moisturizing avocado mask which contains: half of a ripe avocado, one teaspoon organic yogurt and one teaspoon honey. According to Self writer Christa Lee in her
article "DIY Masks," you leave this on for 10 to 15 minutes, and it will "soften and smooth skin."
Lip scrubs and lotions are other popular DIY spa treatments that can be integrated into your relaxing stay-cation.
About the Writer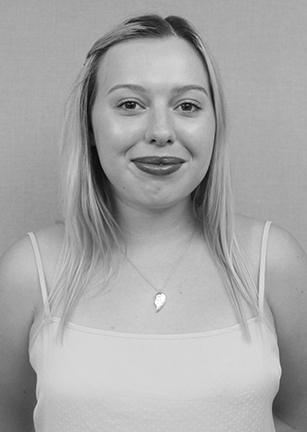 Jenna Wilson, Deputy Editor
Journalism major earning her journalism degree for transfer this semester. Has a passion for writing, singing and people. Loves her dog Bubba and spending...