College Student Right to Access Act
New bill will give colleges and universities permission to distribute pregnancy-ending drugs on campus.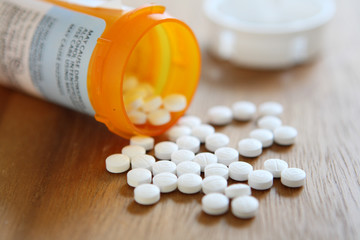 Abortion will always be a very controversial topic. No matter how much society tries to normalize abortion, there will always be conflict between the different points of views: pro-life versus pro-choice.
People who identify as pro-life believe everyone has the right to live, while pro-choice believe women should have the right to decide whether or not they want to terminate their pregnancies.
Although abortion is already legal in the U.S., there are many people who still oppose it. Most states have their own regulations on abortion. However, the governor of the state of California, Gavin Newsom, recently signed a new bill regarding abortion.
The College Student Right to Access Act, or SB 24, was approved in early April by the California State Senate Health Committee by a 7-3 vote. This bill will force all public colleges and universities to provide abortion drugs to students on campus.
According to an article from Life News, this bill would require that "the drugs be offered for free to students up to 10 weeks of pregnancy."
The College Student Right to Access Act was introduced in December 2018 by Sen. Connie Leyva, who represents the 20th State Senate District. She had also introduced a similar bill in 2017 that was vetoed by then-Governor Jerry Brown.
According to her website, Connie Leyva stated: "SB 24 is an important step toward ensuring the right to abortion is available to all Californians and that our college students don't face unnecessary barriers."
This new bill has stirred up controversy between pro-life and pro-choice supporters. Although many students support the act, especially female college students, there are still many students who feel unsure about it.
Dylan Outlaw, who majors in biochemistry at Grossmont said, "Abortion is a sensitive subject, and this could bring conflict between students who are against abortion and those who support it."
Some other reasons students may not fully support the bill is because of the funds that will be needed. Although, Leyva had previously stated $10.2 million in private funds are needed for the cost of equipment and training in clinics, students have said that Californians will still end up paying for the supplies that school clinics will be offering to students.
Some students have expressed this act can be beneficial to them. For example, Angel Ramirez who is a nursing major, described how this act would benefit women by offering them a safe place, "instead of having to go to clinics where their lives can be put at risk," he said.
He continued, "Pregnancy and abortion will be taken lightly because it'll be easier for women to get pregnant and then abort since they'll have a chance to abort on campus."
On the other hand, Kelly DeGuzman, a respiratory therapy major, said: "Women should have the right to abort. I support abortion, but I don't think abortions should be performed on campus or any public places." She even described the bill as being "too extreme."
The College Student Right to Access Act will be implemented by Jan. 1, 2023. While many students are supporting it, others are still unsure, leaving us with this question: will this new act benefit students all over California or will it only cause conflict between those students supporting it versus those against it?