An Evening of Success with Grossmont
Grossmont holds an Evening Student Success Fair, featuring services provided on campus.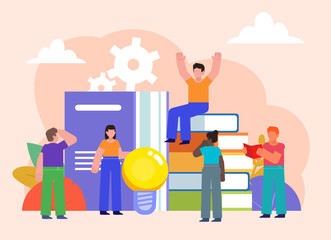 On Nov. 5 Grossmont held an Evening Student Success Fair. Departments such as the Counseling Center, CalWorks, the Veteran Resource Center, Via Rápida, a few academic departments and more were hosting booths to answer student's questions. Students who visited at least six stations received a free burger. 
"We're trying to be more inclusive to our evening students by bringing the student services departments to them," said Karolia Macias, a counselor at Grossmont.
"The evening student success fair is a really cool event. I was able to learn a lot. I was able to visit various departments and services," said Grossmont student Jahmeel Robinson, "I think it's a very smart move to try to incorporate everyone and get different students at different times. I mean it's just a simple fact that people who don't have classes during the day won't be able to visit the student success fair in the day. I think it's pretty cool that you have one for the evening for people who are here in the evening."
Macias described the purpose of the fair was "to let them know what students services we have available, what they should be doing as a student and also to be inclusive," said Macias, "because we hardly ever have any programing to our evening students."