Sustainability For a Brighter Future
Global warming, climate change, mass waste, overpopulation, pollution, wildlife extinction, deforestation and more dire issues contribute to the environmental woes of today.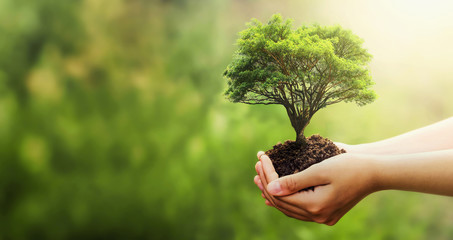 Sustainability can be defined as the avoidance of the depletion of natural resources in order to maintain an ecological balance. Sounds like a great concept doesn't it? It will require a massive effort to marshal sufficient resources for education and compliance from all— but meanwhile, you can practice sustainability, one small step at a time.
LITTER
Littering is not only unsightly but is also costly to clean up and is considered a major impediment for climate control. Confection and food wrappers, pieces of cellophane and foil, cigarette butts, beverage containers, paper scraps, discarded furniture and home goods, and more all contribute to the growing problem. When it rains, it becomes a sodden mess that gets swept down drains, contributing to flooding and eventually ending up in the ocean, adding to pollution and harming sea life.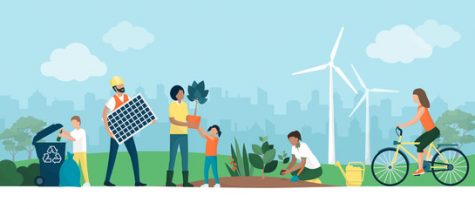 Have you ever had one of those single-use plastic bags flying across the freeway plaster against your windshield and obscure your vision? These flimsy culprits were banned from use in grocery stores, pharmacies and corner markets in California in 2016. The ordinance was intended to reduce the use of these bags to control waste management and to have consumers switch to reusable bags.
So when shopping, BYOBs (bring your own bags) or you can purchase sturdier reusable plastic bags at the store. Disposable straws were targeted in 2019, and restrictions will be placed on plastic lids in 2020. Those plastic pieces strewn carelessly
about the streets and shores will disintegrate into tiny fragments of microplastics that will remain in the environment for thousands of years.
BRIEF HISTORY OF THREE Rs
"Reduce, Reuse, Recycle" is a familiar slogan, especially in our "green" modern society. The international Mobius loop
symbol signifying efforts to reduce and contain wastage also illustrates a long historical struggle that continues today. Athens was the first society recorded, in 500 B.C., to establish a municipal dump in the western world. Laws dictated all garbage must be disposed of one mile from the city walls at the disposer's responsibility and effort. Today's tasks are much simpler
because we can simply wheel the trash bins to the curb for pickup service, and we really don't need to care about what happens to it after that.
Or should we? The irregular bumps along west U.S. Route 52 between the Convoy Street exit and the Interstate 15 split are from the shifting layers of buried San Diego refuse from the previous dumps and landfills in the area, now buried in soil and covered with asphalt.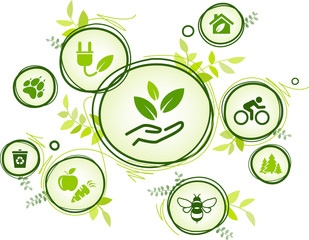 Many societies contributed to the concerted efforts made now to reduce or repurpose waste products. For example, Japan
was the first nation to recycle and re-pulp waste to produce new paper in 1031. America refined this process in 1690,
producing paper from recycled cotton and linen rags. When the country proclaimed independence from British rule, Americans were required to recycle goods as the access to the majority of their supplies were also cut-off.
Sporadic but concentrated efforts were continued in the following decades until the introduction of the recycle symbol in the late 1960s awakened an awareness of the problem of increasing waste accumulation and disposal problems. The effects on the environment inspired the initial effort for municipalities to become more involved in recycling disposed goods.
The proclamation of the first Earth Day in 1970 garnered national attention to the burgeoning problem of increased
population, advancement in manufacturing technologies and more waste requiring disposal. Earth Day is now practiced globally by almost 200 countries every April 22.
Simultaneously, Americans were introduced to and induced into the idea of single-use items that increased the burden of disposal. Terms like throwaway, grab and toss, and disposal society became familiar slogans to encourage the trend to quick disposal— and not always into the trash bins.
The volume of fast-food establishments and convenience enterprises soared along with single-use plastic bags, straws and other plastic debris. Throughout the 1970s and 80s, federal mandates enforced the closing of open dumps and created standards for landfills, incinerators and hazardous waste disposal and containment. Recycling containers became a familiar sight, and curbside pickup of disposal recycles was initiated.
The 1990s introduced improved methods of collection and management of waste products, including biological materials. By
2000, the EPA had confirmed the relationship between waste and global warming. The agency initiated stricter regulations for waste containment and improved techniques to control disposal practices. The past decade has seen the recycling of consumer electronics that increases yearly. Import bans and stricter regulations mandated for hazardous materials have
been initiated, and technologists continue to improve efficacy for waste disposal and clean-up of polluted areas.
GETTING INVOLVED
The initial step to practice sustainability starts with individual awareness and concern for the environment and what one
can do to decrease the impact of carbon footprints. Here's some ideas how you can help to sustain the beauty of this planet.
First, voice and display your concern. Next, use those trash and recycling receptacles for you and your group's litter. None around or a long way off? Pack it up with the rest of your stuff to dispose of later. Take a final look, even that little strip of cellophane or candy wrapper will stick around long after you leave.
Finally, think about the items you casually toss into the garbage— can they be recycled or re-purposed to reuse in your home? Separate your trash and recyclable items and cash in on the CRV fees you pay for beverage containers.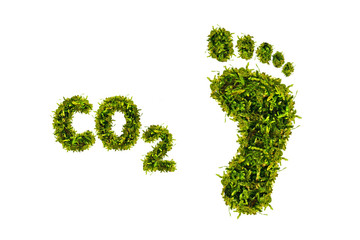 COMMUNITY INVOLVEMENT
Numerous organizations throughout the region strive to maintain our multifaceted environment. Annual events are scheduled in which volunteer participants gather and collate discarded items for disposal. You can participate in a clean-up at a beach, park, wetland or river/creek bed in any area of the county throughout the year.
Many events are scheduled for post-holiday celebrations and after heavy rains and flooding. Grossmont's own
International Club students gathered in September to participate in a beach cleanup to demonstrate their collective concern
for our environment.Make a conscious effort wherever you are to practice and enforce these habits to reduce the amount of waste you create. Emulate what know and set an example, while striving to stimulate others interest.
AT GROSSMONT
According to its website, the Grossmont-Cuyamaca Community College District formed a Sustainability Committee as part of its commitment to environmental control. Sustainability specialists overlook the program to plan and implement changes. The committee issues a monthly publication called "Sustainable Focus" to inform staff and students of the district's
progress and practical tips to use onand off-campus. Jeff Paris is the district sustainability specialist who manages the programs for both campuses from District Facilities Operations. Awareness of the effects of global warming and the actions needed to maintain the environment is also a responsibility of all Grossmont students and staff. There are numerous trash and blue recycling receptacles placed strategically throughout the campus. Since litter is a rare sight on our campus, it appears students and staff work to keep it clean. Way to go!
Several students voiced opinions regarding the current state of the environment. All agreed with the campus as well-maintained and they used the appropriate receptacles for disposal. No one was aware the district has a Sustainability Committee and
programs in place on both campuses. Student Addol Sanchez expressed concern about modern society's environmental impact:
"It's been getting worse, especially nowadays and something needs to be done right now." Sanchez and his friends agreed they used the right receptacles when able, but often found mixed trash and recycling items in both containers on- and off-campus.
A small group of students who wished to remain anonymous voiced their opinions about several important issues that concerned them. Some were frustrated by some people's inability to distinguish between recycling and garbage containers at home and publicly.
"The world needs to get its act together to stop this," voiced one in a disgusted tone.
Another student expressed their frustration with waste management: "I try real hard to recycle when I can but where I work, they get all these things wrapped in plastic and it all just goes into the trash, not recycling."
Although modern society appears to be receptive and active in reducing carbon footprints and enforcing stricter regulations to conserve our environment, it is obvious that additional efforts must be taken immediately. More education and training, resources and monetary support, plus stricter enforcement of and increased regulations to contain and control the massive amount of waste generated, are urgently required.
However, the most important and elementary step is for every individual to adapt to a greener lifestyle the best they can.